Vegetables are a staple as snacks and on the dinner table year-round. They are affordable and versatile, and many of them are available during all four seasons. Check out our guide below to explore vegetables in season right now in your local Pennsylvania Amish market.
Why Eat
Vegetables in Season Right Now
?
In general, vegetables are less picky about their growing conditions and have better availability year-round. That being said, there are still peak seasons for seasonal vegetables in Pennsylvania and the rest of the northeast. Here are some reasons to buy vegetables by season:
Growing vegetables during their peak seasons creates better, more micronutrient-rich produce. This means they may be higher in vitamins that are good for your body.

Seasonal vegetables are cheaper for farmers to grow, which means they will likely be cheaper for you as well. This means you can buy higher volumes and varieties of produce.

Vegetables grown in season simply taste better! There's a reason that many restaurants focus their menus on in-season produce — they give maximum flavor for the value.
How to Choose The Best Vegetables
Vegetables are much more forgiving than fruits when it comes to ripeness and have a longer freshness window. While vegetables have individual signs that they're ready to eat, you should generally look for:
Even texture

Consistent color

Uniform firmness

No give when squeezed
Cooking with Vegetables
While you may think steamed broccoli and cooked spinach are boring, there are tons of innovative ways to prepare veggies. Check out some of our favorite methods for cooking with vegetables, from sauteeing to deep-frying.
Raw
Raw veggies have tons of micronutrients and a unique crunch that can satisfy cravings for other carb-heavy snacks. If carrots and ranch aren't your thing, try broccoli with Greek yogurt dip, bell pepper strips with hummus, or fresh tomatoes with salt and pepper. Just make sure to rinse or wash your vegetables first, and let them dry before eating for maximum crunch. If you have trouble with raw veggies but want to reap the benefits of adding them to your diet, try adding them to your favorite fruit smoothie, check out our guide to building the perfect breakfast smoothie here.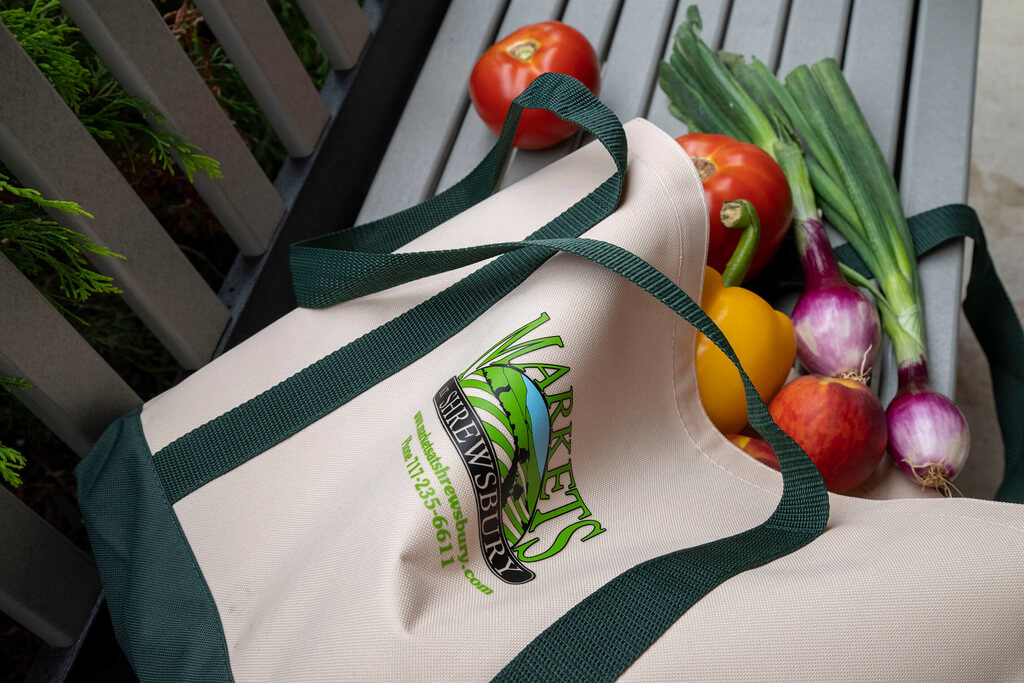 Explore Our Other Blogs
Entertaining & Holidays– Learn how to host perfect dinners and learn about Amish holiday traditions.
In The Kitchen – Explore how to make the most out of your Market's produce and food with recipes, tips & tricks, helpful guides.
Shopping At The Markets– Find helpful advice for shopping at a farmers market on anything from FAQs on shopping in bulk or secrets to choosing the best produce.
Boiled & Steamed
Boiling and steaming vegetables makes them tender and brings out their natural colors. Boiling cooks the vegetables directly in water, while steaming relies on the steam that the boiling water puts off. Both options are great for broccoli, green beans, cauliflower, and asparagus.
Sauteed & Stir-Fried
Sauteing and stir-frying both involve cooking vegetables in a small amount of oil in a pan. The difference is that stir-frying uses higher heat and cooks the vegetables much faster. Both methods add flavor and color to vegetables like peppers, zucchini, green beans, onions, and asparagus.
Roasted & Baked
Roasting and baking are common methods of cooking vegetables because they require very little supervision. A quick flip halfway through is all you'll need for perfectly browned, caramelized tomatoes, broccoli, potatoes, and squash.
Air and Oil-Fried
Frying vegetables sounds like a bit of an oxymoron, but with air and oil-frying options, you can find the perfect balance of flavor and nutrition. Air frying offers a healthier option, but traditional oil-frying will make delicious treats to be eaten in moderation.
Try oil or air-fried zucchini fritters, green tomatoes, or fresh-cut fries.
Grilled
Grilled vegetables are a summer favorite in many families. The heat caramelizes the veggies for a unique smoky flavor that is hard to imitate. In addition to cooking meat on your grill, try artichokes, avocados, asparagus, and tomatoes.
Vegetable Buying Guide
There are so many benefits to buying vegetables in season right now from your farmer's market. Here are some of the vegetables you can expect to see each season.
Winter Seasonal Vegetables in Pennsylvania
While many fruits go out of season in the winter, this is the time of year when vegetables shine. The colder months bring ripe root vegetables that are perfect for comfort food favorites, from broccoli cheese soup to sweet potato casserole. Here are a few of PA's seasonal vegetables you'll find in winter:
Broccoli

Brussels Sprouts

Cabbage

Cauliflower

Red Beets

Sweet Potatoes

Turnips

Winter Squash (Acorn, Butternut, Spaghetti)
Spring Seasonal Vegetables in Pennsylvania
Warmer weather brings bright leafy greens and other vegetables. Paired with spring fruits like strawberries and tomatoes, they make for delicious spring salads. Here are some of the vegetables that can be found in-season in spring:
Asparagus

Kale

Green Zucchini

Leaf Lettuce (Red and Green)

Radishes

Romaine Lettuce (Red and Green)

Spinach

Spring Mix

Sugar Peas

Yellow Zucchini
Summer Seasonal Vegetables in Pennsylvania
Summer brings a bounty of produce from all over Pennsylvania. Both fruits and vegetables flourish thanks to rainy spring weather and warmer temperatures. Check out the wide variety of vegetables in-season in the summertime:
Beets

Carrots

Cucumbers (Excellent for Pickling)

Garlic

Green Beans

Kale

Lettuce

Bell Peppers

Potatoes

Spinach

Summer Squash

Zucchini
Fall Seasonal Vegetables in Pennsylvania
While fruit yields dwindle in the fall, there are tons of fall vegetables ready for the picking. Here are a few to look out for in your farmer's market:
Broccoli

Brussels Sprouts

Cauliflower

Celery

Garlic

Green Cabbage

Kale

Potatoes

Pumpkin

Red Beets

Red Cabbage

Sweet Potatoes

Turnips

Winter Squash
How Many In-Season Vegetables Can You Try?
With our printable checklist, you can keep track of how many in-season vegetables that you and your family can cross off. See if you can check off all of them this year!