The new year means resolutions to eat healthier, work out more, and overall be better to our bodies. If you don't know where to get started, why not begin with the first meal of the day? Check out our healthy breakfast smoothie ideas for a quick, filling, and delicious morning meal.
Why Smoothies for Breakfast?
Smoothies are quick, easy, and can be made ahead of time. If you like to make your breakfasts the night before, simply pop your smoothie in the refrigerator in an airtight jar or container. Want to prep even further ahead? Smoothies can be frozen for up to three months.
Smoothies can hide the taste of veggies for picky eaters. Including spinach or Swiss chard in your healthy breakfast smoothie can give you a headstart on your suggested nine servings of fruits and vegetables a day.
Smoothies can fit into any diet. Whether you're looking for a filling, high-protein meal or a quick, plant-based pick-me-up, healthy breakfast smoothies are for everyone! With a few quick swaps, you can adjust the nutrition of your smoothie to your liking.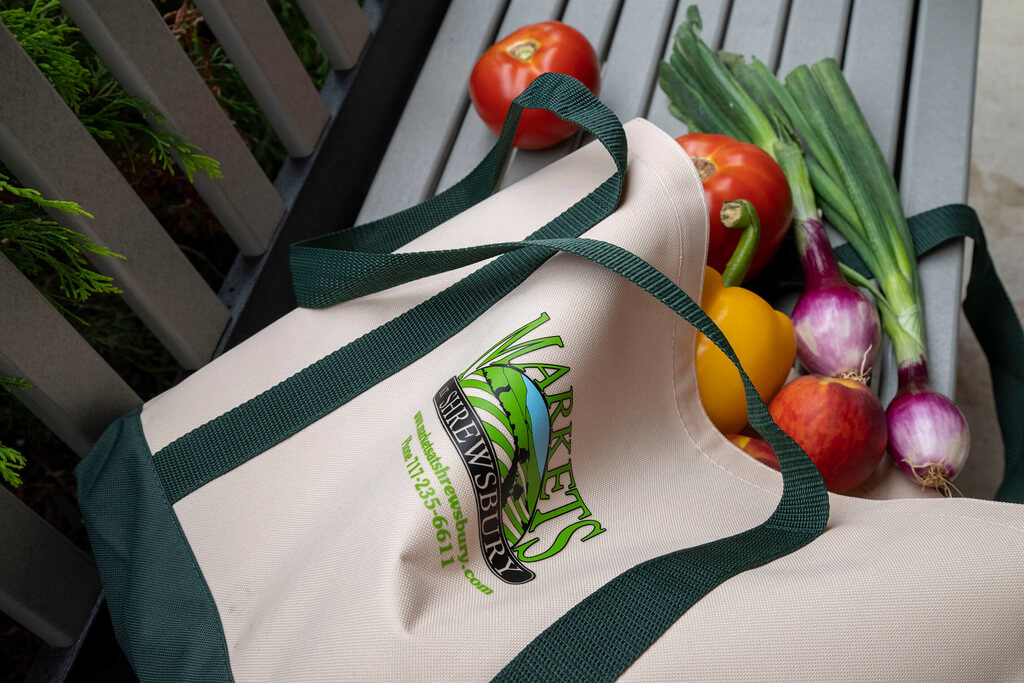 Explore Our Other Blogs
Entertaining & Holidays– Learn how to host perfect dinners and learn about Amish holiday traditions.
In The Kitchen – Explore how to make the most out of your Market's produce and food with recipes, tips & tricks, helpful guides.
Shopping At The Markets– Find helpful advice for shopping at a farmers market on anything from FAQs on shopping in bulk or secrets to choosing the best produce.
How to Make a Healthy Smoothie at Home
One of the best things about making healthy smoothies is that there is no one recipe you need to follow. As a general rule, you'll need a few components to get the right texture for your healthy breakfast smoothie:
Protein (1-2 tbsps)

Fruit (1 cup)

Liquid (1-2 cups)

Greens (1-2 cups, optional)
The sky is the limit when it comes to the ingredients you choose, so get creative! Here are some options to get you started with your healthy breakfast smoothie.
Protein Options
Protein is the major element that will help you make filling breakfast smoothies and stay full all morning. While protein powders are always an option, many doctors recommend that you get the majority of your nutrition from whole foods, rather than powders and supplements.
Since there will also be a significant amount of sugar from the fruit in your smoothie, you may want to consider a low-sugar option for your protein.
Here are some of our favorite protein additions.
Nut butters

provide lots of protein and healthy fats. Try peanut butter, almond butter, and even nut-free butters to add a creamy texture to your smoothie.

Greek yogurt

is packed with protein and provides a low-fat alternative to nut butters. For the healthiest option, go for plain yogurt without sugar or sweeteners.

Avocado

provides less protein than some of the other options, but it is packed with Omega-3 fatty acids which improve heart health and your memory.

Cottage cheese

is high in protein and micronutrients. This underrated superfood is great for those trying to gain muscle or lose fat because it is high in protein but low in fat and calories.
Fruit Options
Fruit is the star of the show in a healthy breakfast smoothie, and can cover up the taste of other healthy add-ins like spinach. Since fruit is already high in natural sugars, you need to be careful about what you toss in the blender alongside it. You want the fruit in your smoothie to come from whole fruit (fresh or frozen). Substitutes like fruit juice, flavored yogurt, and fruit puree lack fiber and are high in sugar.
Here are a few options for local, in-season fruit to get you started. For more inspiration, see our full list of seasonal fruits at The Markets.
Winter Fruits:

Dates, pears, bananas, oranges, grapefruits, and pomegranates.

Spring Fruits:

Apricots, honeydew melons, mangoes, pineapple, and strawberries.

Summer Fruits: Berries, nectarines, passionfruit, peaches, plums, and watermelon.
Autumn Fruits:

Apples, grapes, cranberries, and pears.
Liquid Options
The liquid you choose for your smoothie will help all of your other ingredients blend together. Because of the sugar provided by your fruit, you should avoid sweetened dairy substitutes (like flavored almond or flavored coconut milk).
Here are some healthy options to include in your smoothie as your liquid base:
Dairy milk

(skim or 1%) is the traditional liquid base for smoothies. Choosing a lower-fat milk will keep your smoothie from getting too high in calories.

Unsweetened almond, soy, and rice milk

are great alternative options for those who are lactose intolerant or don't like dairy milk. They still offer many of the same benefits as traditional milk and taste great.

Plain yogurt

can be used as a liquid base as well as a protein. It works perfectly if you prefer a thick, creamy smoothie, but can also be watered down with another liquid.

Coconut water

is low in calories and high in potassium. It has a sweet taste, which can put a tropical spin on any smoothie.

Coffee

is another low-calorie option that adds a caffeine boost to any smoothie.
Green Options
Adding greens to your healthy breakfast smoothie instantly gives you a boost of vitamins, minerals, and antioxidants. But not all greens offer the same flavors — some are mild and can go undetected, while others can be bitter or overpowering.
The secret to making healthy smoothies that taste good is working with mild greens that blend well. For a sweet smoothie, steer clear of kale, collard greens, arugula, and dandelion greens.
Here are some of the milder options for smoothie greens. When paired with sweet fruits, you'll barely notice they're there!
Spinach

is a classic smoothie add-in because it is high in vitamins A, C, and K. It adds volume to smoothies while adding very few calories and no fat.

Swiss chard

is high in potassium, calcium, and magnesium, and can help regulate your blood pressure.

Romaine

is a super-nutritious lettuce that is high in vitamin C, beta carotene, and folate.

Celery

is another trendy add-in for smoothies that provides vitamins and antioxidants. Its taste can overpower smoothies, so limit your use to one or two stalks for a large smoothie.
Healthy Breakfast Smoothies for Kids
All of these smoothie recipes are appropriate for children with a few modifications. Most importantly, make sure to serve your smoothies in cups with lids and straws to avoid a big mess!
Allowing your children to help you make healthy smoothies can be a fun activity in the kitchen. It can teach good nutrition, and also provide options for picky eaters without having to make multiple meals.
Looking for Smoothie Inspiration?
Check out the chart below to create your own recipe!
Still Hungry? Make A Smoothie Bowl
If you're on the hunt for an extra filling breakfast smoothie, consider making a smoothie bowl! Simply pour your smoothie into a bowl and top with any sort of extras you like. Here are some ideas to get you started:
Fresh or frozen fruit

Granola or cereal

Seeds and nuts

Dark chocolate or cacao
Ready to make your own healthy breakfast smoothie with fresh ingredients from The Markets? Show us what you create on
our Facebook page
!
This blog was updated January 24, 2020.