So where do different cuts of beef come from? If you've ever wondered this, you're not alone. And knowing the answer to this question can make you a savvy shopper at your local butcher or amish meat merchant. Use this guide to help you identify the recommended beef cuts you should consider as you shop. We'll also cover some tips and tricks for cooking so you can get the most flavor out of the meat you buy.
Where Do Different Recommended Beef Cuts Come From
?
Different cuts of beef first come from "primal cuts," which is another name for the main pieces of meat taken from the animal when the butchering process starts. Next, those pieces are broken into sub-primal and then retail cuts of beef, which is likely what you're most familiar with while shopping for beef.
Ultimately, certain parts of the cow are more tender, while other parts have more muscle and are tougher. Knowing where the recommended retail beef cuts are taken from in relation to the animal's anatomy helps you make the best decision for your cooking purposes while shopping.
As you start with a visit to the butcher shop, remember that you can apply your knowledge on how to read food labels to buying beef as well. (If not we've created this handy guide on understanding meat labels.) The best part of buying meat at your local butcher is that you can talk directly with them to find out if the animal was grass-fed and whether it was raised with growth hormones or not. This is an important first step to assess the quality of the product before you buy it.
The 10 Primal Cuts of a Cow
After you've learned about how the animal was raised and if it meets your criteria, it's worth it to next take the time to learn about the anatomy of beef cuts. In doing so you'll be able to make an informed decision on what cuts work best for your budget and your recipes.
1. Chuck
Taken from the front quarter region of the animal, chuck beef is a tougher cut of beef since it's close to a muscular area. The chuck area has parts of the neck, shoulder, and arm. Chuck meat has high-fat content, especially making it good for ground beef.
Beef chuck usually comes from between either the fifth or sixth ribs, so it also has a few inches of the longissimus dorsi muscle. This muscle is actually the same one that runs in a tender rib-eye steak.
Common uses for beef chuck include:
Various stews

A classic pot roast

Ground beef meals or burgers
2. Brisket
Moving down, the beef brisket is taken from underneath the beef chuck. When cooked just the right way, this tougher meat can actually turn into one of the most flavorful, succulent cuts. It also has a higher fat content, which helps it tenderize while being prepared. The trick to handling beef from this area is to cook it slowly at a low temperature.
Common uses for beef brisket include:
Pot roasts

Barbecue

Steak sandwiches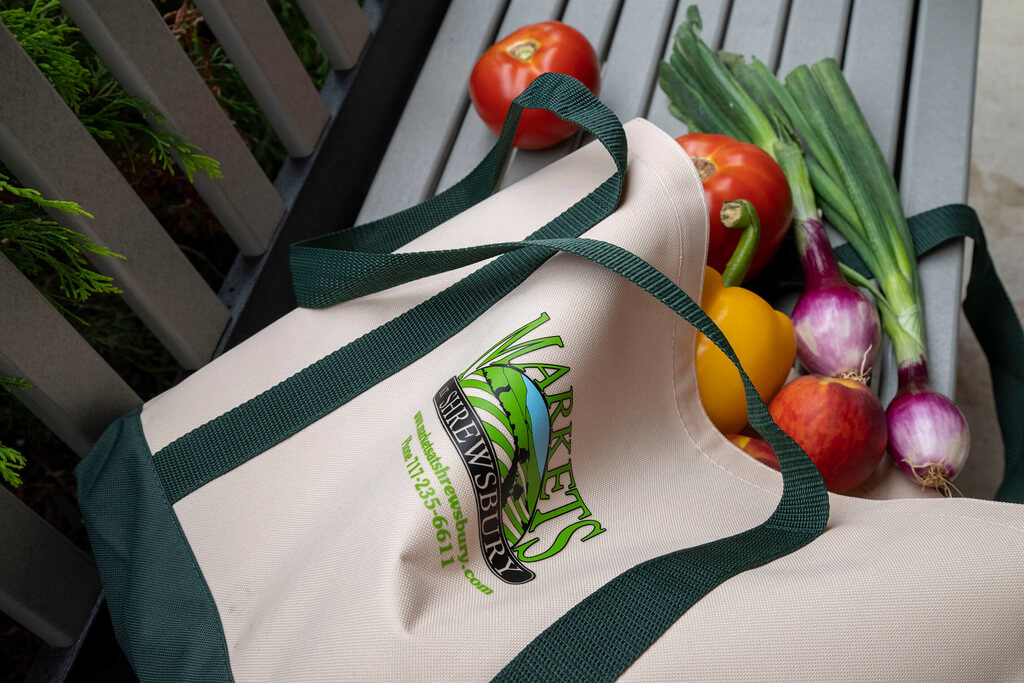 Explore Our Other Blogs
Entertaining & Holidays– Learn how to host perfect dinners and learn about Amish holiday traditions.
In The Kitchen – Explore how to make the most out of your Market's produce and food with recipes, tips & tricks, helpful guides.
Shopping At The Markets– Find helpful advice for shopping at a farmers market on anything from FAQs on shopping in bulk or secrets to choosing the best produce.
3. Shank
Beef shank comes from the animal's thigh, so there are a total of four beef shank primal cuts that are taken. This primal cut is full of connective tissue, so it's a tougher cut. Considering that it's from the leg, it was used heavily by the animal. This is why it's a leaner piece and it requires ample time to cook.
Common uses for beef shank include:
Soups

Low-fat ground beef

Beef bourguignon
4. Plate
Moving over to the right, the beef plate comes from the underbelly of the animal and can also be called "long plate" depending on where the butcher separates it from the ribs primal cut. This piece does have higher fat content, but it also has a lot of cartilage. Cuts from this piece can usually be cooked very quickly. You just need to be careful not to overcook it or it may become chewy.
Common uses for beef plate include:
Ground beef

Braised food dishes

Skirt steak
5. Rib
This primal cut is usually taken from between the sixth through twelfth ribs. Coming from the center section of the ribs, this primal cut contains tender meat. This makes it a great primal cut to cook using dry heat.
Common uses for beef rib include:
Ribeye steak

Roasts

Satay dishes

Ribs
6. Short Loin
If you're looking for top-notch, tender meat, you'll find it in the loin cut. Some of the best, most popular steak cuts come from this primal cut. Depending on the thickness, this piece can provide around 11 – 13 steaks. Make sure you follow these ordering tips for short loin so you get the best steaks possible.
Common uses for the short loin include:
Porterhouse steak

T-bone steak

Loin steak tail
7. Sirloin
Directly behind the short loin, the butcher can take out the sirloin cut, although it's really a rear part of the loin area. This primal cut has the entire hip bone of the animal and is later separated into top and bottom sirloin butt or tenderloin. Just like the short loin, this is a premium cut with a tender flavor. It also can be cut into different steaks. Meat from this area works especially well for grilling.
Common uses for beef sirloin include:
Coulotte steak

Sirloin steak

Tri-tip steak

Roasts
8. Flank
Beef flank is a primal cut taken underneath the loin and sirloin pieces, along the belly of the animal. The key to making it is to be careful of not overcooking the piece. The area beef flank comes from has tough muscle fibers that when cooked improperly can get tough. For this reason, some people will marinate cuts taken from the beef flank before cooking them.
Common uses for beef flank include:
Ground beef

Braised meat dishes

Flank steak
9. Round
Taken from the hindquarter, beef round typically includes the back leg of the animal. Since the animal uses this area for walking, it has a lot of lean muscle. The primal cut is then usually separated into sub-primal cuts, the top round, the bottom round, and the knuckle.
The top and bottom round cuts are lean but also have less collagen in the meat. In other tough cuts, collagen can be used during a cooking process (like braising) to actually help make the meat tender. Since there's less of it in beef round, it's best to slowly roast it until it's medium-rare.
Common uses for the beef round include:
10. Rump
Also taken from the hindquarter, this primal cut is taken from the top end of the animal. Some butchers also consider this primal cut to be part of the beef round cut above.
Common uses for beef rump include:
Steaks

Roasts

Ground beef
Beef Front Quarter vs Hindquarter
Sometimes instead of just buying a few small cuts from their butcher, people will also consider purchasing a front quarter or hindquarter of beef. Just like buying dry goods in bulk can save money, the same can be said of buying meat in bulk. It's a great option if you find your family eats a lot of it or you're looking to get a better deal upfront.
The hindquarter is ultimately more expensive to purchase, but it contains a lot of those flavorful steaks and meats. The front quarter is a more economical option since it doesn't have some of those premium steaks. If you're torn between which is better, there is a third option you can ask about.
Instead of turning it into a matter of beef front quarter vs. hindquarter, ask if your butcher will sell a split quarter. Instead of choosing from either the front or back sections, you can divide the animal down the middle. That way you get to enjoy meat from both quarters, without having to buy a whole butchered animal.
What are the
Best Cuts of Meat From a Cow?
The easiest way to get the best cuts of meat from a cow is to find out if the piece is coming from the loin or rib section of the animal. From what you've learned about butchering primal cuts above, meat from this area has less muscle or tough cartilage compared to meat taken from the outer parts. This ultimately means it's more tender and flavorful.
Some of the best cuts you can get include:
Chuck roast

Bone-in ribs

Flat iron steak

Ribeye roast

Ribeye steak

Tenderloin (also called filet mignon)

Sirloin steak

Skirt steak
However, it's equally important to make sure you prepare the best cuts of beef properly as well to get the most flavor. A good piece of beef can easily be ruined if it's not handled the right way.
How to Cook Different Cuts of Meat
Preparing your beef properly all comes down to one element – heat. And there are two types of heat used for cooking beef.
Moist heat uses water, steam, or liquid as a vehicle to transfer heat to food. It's a slower cooking process, but it can be great for pieces with a lot of muscle or cartilage. The slow pace can actually help break down tough beef to get the best flavor and tenderize it. This is why some more economical cuts work best for broiling, steaming, braising, or stewing.
Dry heat transfers heat either through the air or by direct contact. It's much faster for cooking and is a great method to use when cooking tender meat that can actually be ruined by slow cooking. This is why people will pan-sear, grill, fry, roast, or bake.
Adding Some Flavor
Aside from how you cook the meat, seasoning it to taste is just as important. You can find plenty of different blends just for beef, or go with a classic salt and pepper mix.
Aside from seasonings, there are plenty of ways to use fresh herbs while cooking to enhance your dish. A sprinkle of fresh rosemary or a hint of thyme can add a new dimension of flavor.
And if you still want to do more, consider using marinade on tougher pieces of beef. Aside from helping make the meat more tender, it also adds delicious flavor. It's also a fun way to experiment with different recipes and try something new!