Sure, the South has sweet tea for those sweltering summer days. But if you've visited PA Dutch country, you've likely heard of their own special, regional summer treat — meadow tea. This Amish tea is the drink of choice for those hot days when you need a glass of something refreshing. Read below to learn how you can make your own meadow tea and the health benefits of drinking this delicious beverage.
What Is
Meadow Tea
?
Meadow tea is a refreshing, herbal-based tea made from mint leaves. Herbs add refreshing flavor to a variety of dishes and drinks, but there's something especially pleasing about using fresh mint in your recipes. However, any gardener also knows that mint grows aggressively, and can be quite invasive in a garden. But this drink is the perfect way to use up all that mint so none of it goes to waste.
You can use any type of mint or even combine a few different kinds to create a flavorful tea, but at the end of the day, this tea is an easy treat to make. You just need a few hours to steep the mint leaves, add in some sweetener, and chill everything.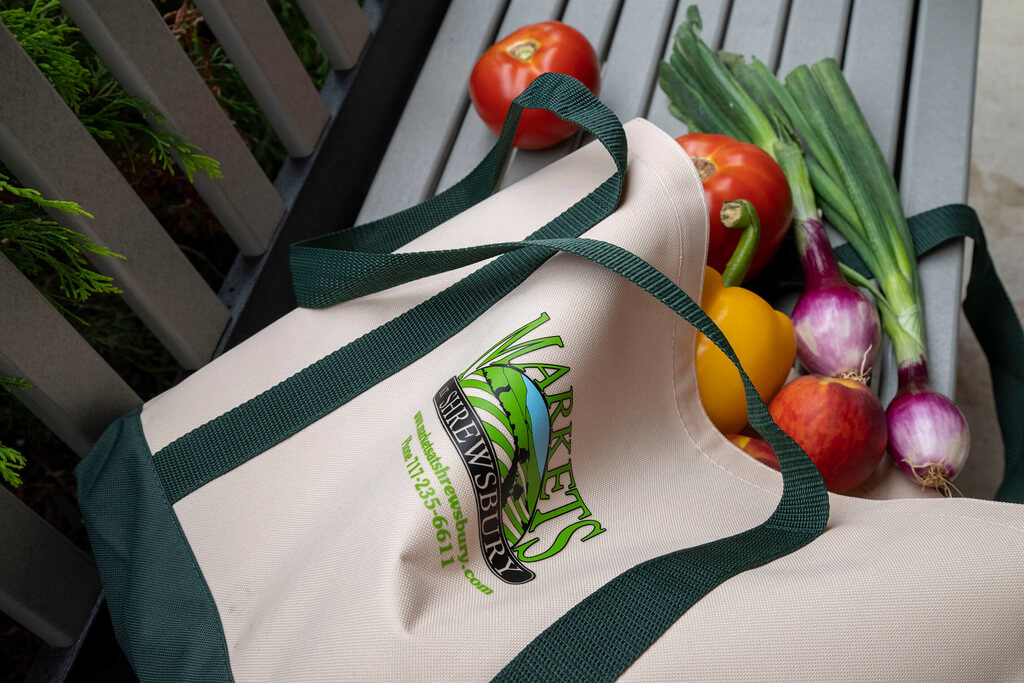 Explore Our Other Blogs
Entertaining & Holidays– Learn how to host perfect dinners and learn about Amish holiday traditions.
In The Kitchen – Explore how to make the most out of your Market's produce and food with recipes, tips & tricks, helpful guides.
Shopping At The Markets– Find helpful advice for shopping at a farmers market on anything from FAQs on shopping in bulk or secrets to choosing the best produce.
Meadow Tea Recipe
The best part of making this tea is that it only uses wholesome ingredients, so you can feel good about serving it.
Gather the following ingredients:
Then follow these steps:
Follow

best practices for picking herbs

and pick mint from your garden early in the morning if possible. You can cut sections off stalks with pruning shears or just pick off individual leaves. If you do not use all of your herbs, we recommend preserving them for future meadow teas.

Wash and rinse off your fresh mint carefully to remove any dirt or pests.

Fill a large pot with 2 quarts of water and bring it to a boil over high heat on your stovetop.

Add in one cup worth of packed mint leaves, place a tight-fitting lid over top, and remove the pot from the heat.

Let this mix steep for around 2 ½ hours or more, until the water turns a mint green color.

After it's done, strain and discard the mint as you transfer the tea into a container of your choice.

Add in the sugar and lemon juice, stirring until it's completely dissolved.

Refrigerate the tea until it's perfectly chilled.

Serve to guests over ice with lemon slices and extra mint to garnish as desired.
Note that while you can combine virtually any type of mint to create this tea, we recommend that you avoid using catnip. While it is technically in the mint family, it doesn't taste as good as other varieties when used in meadow tea.
Meadow Tea Benefits
It shouldn't be a surprise that this herbal tea is packed full of benefits. One of the major ones is that it's a refreshing tea that contains no caffeine. So, you can enjoy it any time of day without worrying whether it'll keep you up at night.
Aside from also giving you fresh breath, the mint in this Amish tea can naturally aid digestion and soothe your stomach. Plus, mint is naturally rich in nutrients like potassium, calcium, vitamin C, and more.
And one of the best meadow tea benefits of all is that the mint will make your house smell fresh while you steep it in water — so it's a win all around! If you've ever eaten Amish baked goods or specialty food, you know their recipes have withstood the test of time. The same can be said of the refreshing flavor of meadow tea.