There's nothing like sinking your teeth into that first bite of savory, warm friendship bread. And a hot cup of coffee or tea never tastes better than when it's paired with a sweet and creamy whoopie pie. It is safe to say that Amish baked goods are a thing of beauty.
But what is it that makes Amish baked goods melt in your mouth every time? If you've always wondered about the secrets behind Pennsylvania Dutch baking, this guide is the perfect place to start. Not only can you discover some of the tips and tricks Amish bakers use, but you can also learn what Amish desserts you should add to your taste-testing list!
What Are Amish Baked Goods?
Amish baked goods are area-specific recipes from Pennsylvania Dutch culture that have been passed down through multiple generations. However, these recipes are more than just a list of ingredients on paper — they're a reflection of a way of life.
Pennsylvania Dutch culture is known for its emphasis on simplicity, resourcefulness, and thriftiness. There are plenty of Amish cooking secrets, but the main principle behind their baking is to use simple ingredients that are always around in the kitchen. Nothing goes to waste in an Amish household.
Amish Desserts Baking Secrets
So how exactly do they make baked goods that are so irresistible? While no good baker gives away everything, here are a few Amish baking tips that have spilled out of Amish country:
Make it Better with Butter
The Amish lifestyle is centered around farming, as it's how they sustain their families. So it's only natural that dairy plays a huge role in their recipes and that butter is perhaps their most favored ingredient.
While baking, fresh butter is used generously to achieve that ideal, moist consistency. From pie crusts to cakes, Amish baking never tastes dry or crumbles apart thanks to its addition. The butter is the key to holding everything together and making it extra savory.
When baking bread, it's also a common practice to brush melted butter on the top before the dough bakes and after it's finished. That way your loaf comes out soft and golden every time.
Make it From Scratch
The best way to make anything is from scratch, with ingredients you always have on hand. In Amish country, buying in bulk is a common practice as it's a thrifty way to stock your pantry with brown sugar, flour, and other essential dry ingredients.
You should also stick to simple ingredients. You won't find substitutes like margarine or artificial sweetener used in Amish baking. Instead, you'll find their baking just uses the basics like white sugar, brown sugar, and flour.
They also make some desserts with lard, which is animal fat typically taken from a pig. Like butter, lard is a great binding agent and it adds a rich taste in baked treats.
Make it with Care
Since Amish culture does not use electricity, that means their baking is done by hand and with care. When you take the time to hand mix, there's less risk of overbeating certain ingredients, which can affect the texture of your finished treat.
When you do everything by hand, you're able to take in the smell and the look of what you're making instead of mindlessly allowing a machine to do the job. Plus, you can adjust your process accordingly if something is mixing up faster or slower than what your recipe states.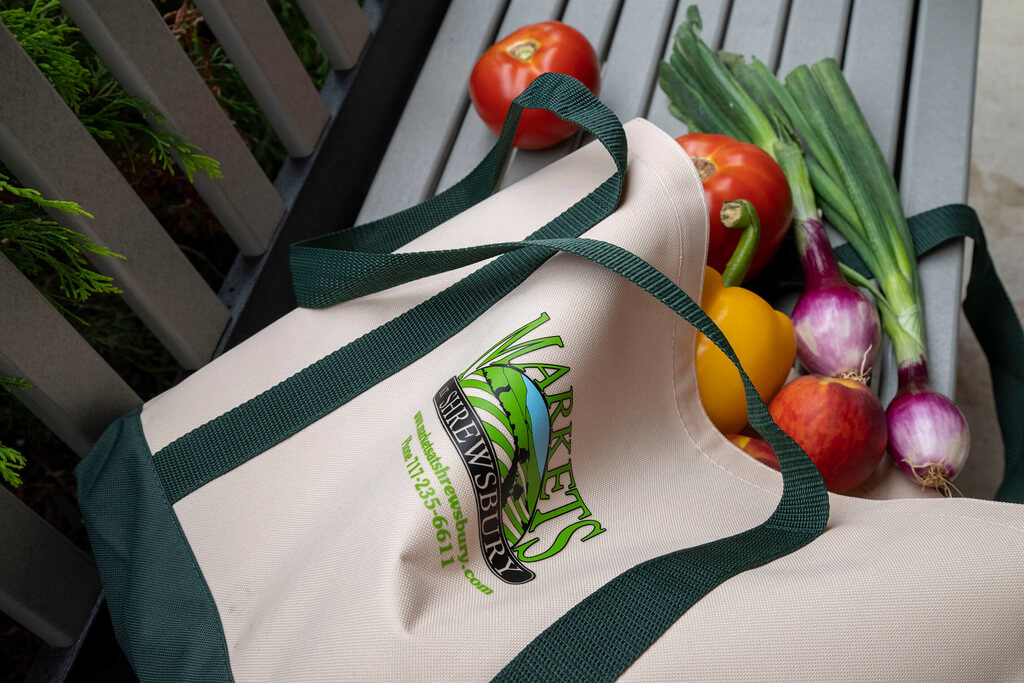 Explore Our Other Blogs
Entertaining & Holidays– Learn how to host perfect dinners and learn about Amish holiday traditions.
In The Kitchen – Explore how to make the most out of your Market's produce and food with recipes, tips & tricks, helpful guides.
Shopping At The Markets– Find helpful advice for shopping at a farmers market on anything from FAQs on shopping in bulk or secrets to choosing the best produce.
Top 5
Traditional Amish Desserts
to Try
Now that you know why Amish baked goods are so irresistible, it's time to make sure you've tried the most popular ones. While there are plenty of Amish desserts, below is our list of the top "must-try" baked goods!
1. Shoofly Pie
Made from molasses, shoofly pie is like a crumb cake baked inside of a pie. This treat was originally intended to be served alongside a strong cup of coffee at breakfast time. There are many stories about the origin of shoofly pie's unique name, but the main one claims it came from a famous mule that traveled through Dutch country.
2. Whoopie Pie
This tantalizing treat is like having a mini cake you can take with you on-the-go. A whoopie pie features two little succulent cake rounds with a layer of sweet, fluffy icing in-between. You can find them in a variety of flavors such as chocolate, cookie dough, pumpkin, or red velvet. And some popular filling choices include buttercream or cream cheese icing.
3. Friendship Bread
This bread is meant to be shared and passed along like a chain letter. It's made from a sourdough starter that can either be frozen to preserve for future baking or passed along as a gift to friends so they can make their own bread. Friendship bread is a savory blend of sugar and cinnamon, making it the perfect dessert bread to snack on and share!
4. Amish Date Pudding
This pudding is a rich, dense dessert that's best served with a smidge of whipped cream on top. Some bakers incorporate nuts into their pudding and this chewy treat usually has a tasty caramel sauce on top. For the full experience, make sure you eat it while it's slightly warm.
5. Sticky Buns
The PA Dutch version of cinnamon rolls, sticky buns are made from leavened dough sprinkled with cinnamon and brown sugar. After being rolled, the pieces are packed tightly next to each other in the baking pan to form a flat loaf shape. Perfect as a breakfast treat or afternoon snack, they're best enjoyed warm.
Where Can I Find
Amish Baked Goods?
Maybe you don't want to spend time baking or you simply want to immediately taste test these treats. Either way, the best way to find them is to go to an authentic Amish farmers market, like The Markets at Shrewsbury.
If you're new to this type of shopping, consider these tips to shop like a pro at a farmers market in no time. While you're there take time to enjoy the experience, as you may even have the chance to meet Amish bakers in person and learn more about their special way of baking.
Ready to try out some irresistible Amish baked goods for yourself? Be sure to visit
your local amish market, The Markets at Shrewsbury
where you can pick from a huge variety of fresh, Amish baked goods!