As chilly, Winter weather sets in, there's no better place to be than in a warm, cozy kitchen making something tasty. With a little bit of prep work, stocking a pantry for Winter with the right supplies allows you the freedom to cook delicious comfort food whenever inspiration hits. Below we'll provide some tips on how to stock your Winter pantry so you can have everything you need right at your fingertips.
Winter
Pantry Staples
Wondering what are the basic pantry items? Stocking a Winter pantry is about more than just having flour, sugar, salt, and baking powder or baking soda. Below, we've broken down other pantry staples you should consider keeping on hand for Winter.
Canned & Preserved Jar Goods
Missing the taste of just-picked summer produce? Preserving fresh fruits and vegetables is the perfect way to continue enjoying them all year. You can save your favorites either by freezing them or canning them.
When it comes to canned goods, you can save peaches, crushed tomatoes, tomato juice (to use in soups or drinks), green beans, peas, and much more. Plus, you can even make fresh treats like applesauce, pickles, or pie filling and can them. While you can easily buy some of these goods at the store, homemade canned goods taste a lot fresher, as they use perfectly ripened ingredients. If you want to try making your own Amish canned goods at home, try one of our authentic Amish canned goods recipes.
You can also feel good about enjoying your jarred goodies since you know what ingredients were added. However, if you're not interested in canning, consider finding a local provider with homemade jar goods you can stock up on.
Whole Grains
Having whole-grain supplies on hand is a must for stocking a Winter pantry. Refined grains lose a lot of their nutrients during the production process, but whole grains maintain a lot of their nutrients like B vitamins, iron, copper, and zinc, to name a few.
Below, we've listed some great whole grains you can keep on hand for cooking. We've also marked which ones are gluten-free (*) if you have a food allergy to keep in mind.
Quinoa

Steel-cut oats

Sorghum*

Millet*

Wild rice*

Buckwheat
If you're curious about cooking with these ingredients, we've put together
a list of whole grain recipe ideas on Pinterest
. There are plenty of ways you can use these grains to create healthy meals or snacks.
Dried Fruits
From baking to snacking, dried fruits are another one of our top pantry staples. If you want to go the DIY route, you can easily make your own dried fruit using a dehydrator. Or you can simply buy your favorites.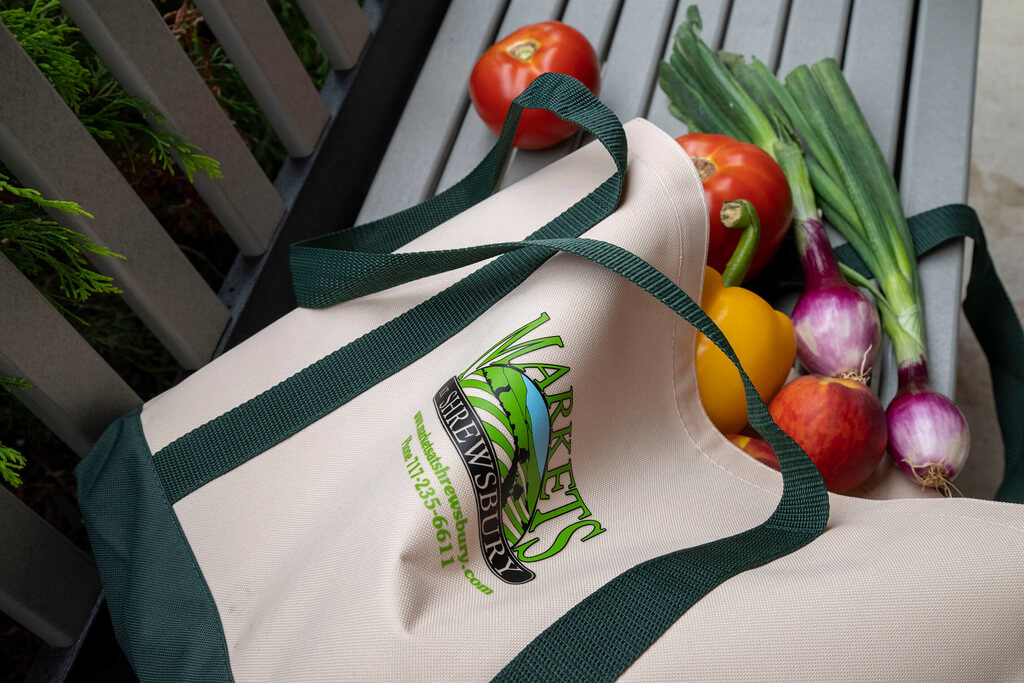 Explore Our Other Blogs
Entertaining & Holidays– Learn how to host perfect dinners and learn about Amish holiday traditions.
In The Kitchen – Explore how to make the most out of your Market's produce and food with recipes, tips & tricks, helpful guides.
Shopping At The Markets– Find helpful advice for shopping at a farmers market on anything from FAQs on shopping in bulk or secrets to choosing the best produce.
Wondering why you should bother keeping dried fruits on hand? If you like being able to sweeten your food, they're a great option instead of just relying on sugar. Dried fruit is great to add in cookies, porridge, salads, snack bars, yogurt, and much more. Our favorites to keep stocked include cranberries, figs, dates, and bananas.
Rice & Pasta
There's just something irresistible about carbs, and two of our favorite sources include rice and pasta. Not only are both easy to store, but they're also delicious and a breeze to cook with on the fly. Plus, rice and pasta are relatively inexpensive dry goods to buy in bulk so you have an ample supply to last for months to come.
Winter Produce
Spring through fall isn't the only time you can enjoy fresh produce. There's plenty of produce to look forward to buying in every season. During the Winter, you can enjoy some delicious options that are usually shipped out from the Southern regions of the U.S. Plus, some of your local growers may have facilities that allow them to continue growing indoors.
You can stock up on some favorites like oranges, grapefruits, and clementines. You can also fill your pantry with brussels sprouts, Winter squash, sweet potatoes, turnips, red beets, and broccoli, to name a few.
Soup Supplies
The best cure for a cold Winter day is definitely a hot bowl of soup, so you'll want to make sure you're prepared to make some when the urge strikes. Make sure that you keep veggie, beef, or chicken stock in your pantry so you can whip up a pot.
We also recommend incorporating dried herbs for flavor. Designate a part of your pantry for a spice rack that has items like dried bay leaves, basil, parsley, sage, oregano, and dill weed. While you can easily buy already dried herbs, you can also use this DIY tutorial for drying herbs during the next gardening season. We also recommend learning how to preserve your own fresh herbs for future soups.
Tips for Keeping a Well-Stocked Pantry
You now have a list of Winter pantry staples. But how do you keep a well-stocked pantry? Keeping everything you need on hand is about more than making a shopping list of essentials. Let's explore two of the most important aspects to make sure your pantry stays full.
Organization is Key
No matter what kind of layout your pantry has, consider investing in canister sets, storage baskets, storage racks, and other organizational items. These storage solutions can help you maximize available space and existing shelving inside your pantry. That way items in bulky or awkward packaging don't take up more space than necessary.
Additionally, invest in kitchen labels you can use to easily identify what's in your pantry. They'll ensure you don't have to waste time rummaging through all your items just to find the ingredient you need. Labels can also help standardize the look of your pantry, making it aesthetically pleasing.
Schedule Regular Cleanings
Aside from having an organization system in place, scheduling regular cleanings will also help you keep your pantry well-stocked. We recommend doing at least two maintenance sessions, one in the Spring and one in the Fall.
During this time you should:
Remove all items from the pantry

Take inventory of what you have

Make a list of what needs replenishing

Discard expired ingredients

Wipe up any spills or dirt

Place items back in their proper place
Consider setting up reminders in your planner or on your phone to help you stay accountable. Research shows that writing a goal down can increase your chances of completing it.
Buy Ingredients in Bulk
While you can easily pick up a few items here and there, consider shopping for your ingredients in bulk from a local merchant. Doing so will save you money on essentials and also ensure you always have enough on hand. Another bonus is that it can cut down the number of trips you take to the store!