Ever heard of a special molasses pie with an odd name — shoofly pie? This treat has quite the reputation among those who've visited Amish country and tried popular Amish baked goods. It has a rich, thick molasses filling and a tasty crumb topping that's good for every last bite.
It's also quite easy to make this authentic Pennsylvania Dutch shoofly pie, so if you're looking to learn more about it, you've come to the right place. We'll show you an inside look at where this fun treat originated from and give you the scoop on everything you need to make shoofly pie from scratch!
Shoofly Pie History
: The Story Behind the Pie
In the mid-1700s, Pennsylvania's reputation as a place of religious tolerance attracted a lot of settlers, including different sects like the Mennonites and the Amish. Due to persecution, these settlers had lived scattered throughout different parts of Europe, including Germany and England.
In those places, treacle tart was a popular everyday treat meant to be enjoyed in the morning at breakfast or as an afternoon snack. Treacle is just another word for syrup refined from sugar cane (it was ultimately a low-cost sweetener).
For those settling into the New World, it was the perfect treat to bring along. It didn't require eggs or anything fancy to make and it was easy to preserve. And one theory on why the PA Dutch renamed it is that as it cooled, the pie would attract flies and you'd have to shoo them away.
However, for those who live in PA, there is a second theory on how this molasses pie transformed from a treacle tart into a shoofly pie.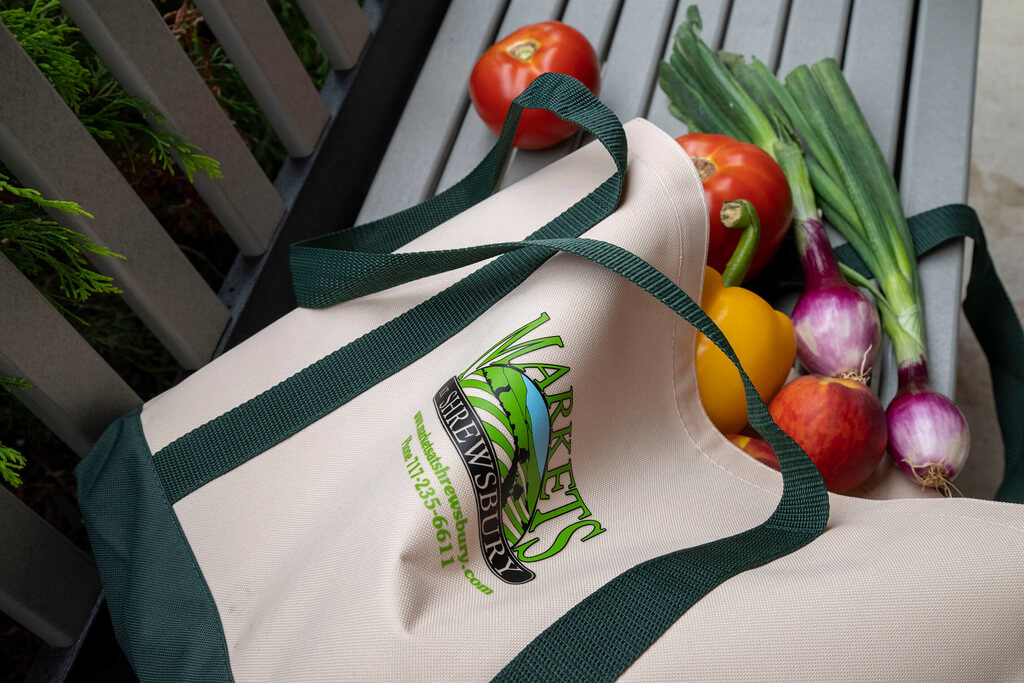 Explore Our Other Blogs
Entertaining & Holidays– Learn how to host perfect dinners and learn about Amish holiday traditions.
In The Kitchen – Explore how to make the most out of your Market's produce and food with recipes, tips & tricks, helpful guides.
Shopping At The Markets– Find helpful advice for shopping at a farmers market on anything from FAQs on shopping in bulk or secrets to choosing the best produce.
Shoofly the Boxing Mule
If you're still thinking "why is shoofly pie called that?" you're not alone. Some historians believe the primary reason it's called that is thanks to a famous traveling mule.
Shoofly was a part of a popular traveling animal circus in Pennsylvania, and this special mule had a memorable act. According to the local legends, he was trained to stand on his hind legs and wear boxing gloves on his other set of hooves.
Rumor has it that he was so popular in the area that a brand of molasses made in Philadelphia named their products in his honor. Given the proximity of Philadelphia to Amish country, it's possible people began calling the dish shoofly pie simply based on the ingredients they were using.
Shoofly Pie Ingredients
So what's in shoofly pie, exactly? It's a simple mix of scratch ingredients, many of which you likely already buy in bulk and keep on hand in your kitchen. Below we've broken down what items you'll need to make shoofly pie.
Pie Crust
*You can use regular frozen, premade pie crusts.
Pie Filling
Brown Sugar — ½ cup

Baking soda — 1 teaspoon

All-purpose flour — 2 tablespoons

Unsulphured molasses — 1 cup *

Hot water — 2 cups

Egg, Beaten — 1

Vanilla extract — 1 teaspoon
*You can also substitute a ½ cup of molasses mixed in with a ½ cup of table syrup to lessen the strong molasses taste.
Pie Topping
All-purpose flour — 2 cups

Brown sugar — 1 cup

Baking powder — 1 teaspoon

Butter room temperature (or margarine) — 1/2 cup

Ground cinnamon — 1 teaspoon*

Ground nutmeg — ½ teaspoon*
*These ingredients are optional.
Wet Bottom Shoofly Pie Recipe
Once you've gathered everything, it's time to start baking! Before you begin, it's important to note this recipe is for a wet bottom shoofly pie, which means that it has a heavy and thick molasses layer at the bottom. This is in keeping with the traditional PA Dutch way of making these pies.
There is an alternative recipe to make a dry bottom shoofly pie, which has a filling that's lighter and more fluffy (like a coffee cake). However, if you're visiting Amish country, you're most likely to find a wet bottom pie.
So if you're new to figuring out how to make shoofly pie, this is our favorite time-tested wet bottom shoofly pie recipe.
---
Thaw your pie crusts the night before you're going to bake.

On the day of, preheat your oven to 375 degrees Fahrenheit.

Take your pie crusts out of the refrigerator and carefully open them up.

Spray 2 pie pans with nonstick spray and carefully lay the crusts across each pan.

Dissolve the baking soda in hot water.

Next, beat your egg and slowly add in the molasses. Then add the baking soda water mixture in.

Finally, add the remaining ingredients for your filling in — flour, vanilla, and brown sugar.

Pour into the prepared pie crusts, splitting the mixture evenly in half between them.

Take your pie topping ingredients and start by combining the dry ingredients.

Start to work in the softened butter and blend the mix into small crumbs.

Sprinkle the small crumbs on top of both pies, covering the pie filling.

Bake in the preheated oven for 40 minutes.

Enjoy warm or at room temperature, with a dollop of whipped cream or a side of vanilla ice cream.
---
FAQs About How to Make Shoofly Pie
If you're trying to craft your pie as authentically as possible, it's natural to have some questions. Here are some of the common ones we've been asked about this PA Dutch treat.
1. How Should I Store Shoofly Pie?
Once your pie cools down, storing it is simple. Because of its ingredients, a shoofly pie will keep nicely on your countertop for a few days. Simply ensure that it's completely covered to keep it fresh.
You can refrigerate if you wish, but traditionally it's eaten warm. So if you opt for this, make sure to warm it up in the microwave for a few seconds before serving.
Also, if you're looking to make it ahead and share another time, this molasses pie freezes nicely. Then, when you're ready to eat it, just take it out, cover it in foil, and let it thaw at room temperature (note that the topping may lose some of its crispiness due to thawing).
2. How Long Does Shoofly Pie Last?
Still wondering exactly how long does shoofly pie last? If you serve it from the fridge or at room temperature, your pie will last around 5 days. Again, keeping it in an airtight container or wrapping it well can help preserve it and keep it fresh for longer.
If you decide to freeze your pie, it can last up to 3 months in the freezer. To help preserve it, simply wrap it in aluminum or plastic wrap well and then place it inside a freezer bag, pushing air out before sealing.
3. What Type of Molasses Should I Use?
Traditionally, most bakers will stand by using unsulphured molasses, which is richer in taste and considered to be the "purer" option. That being said, it definitely has a strong flavor, which is why we recommend mixing it with syrup if you prefer to tone it down.