During Fall, fun is always around the corner and apple picking is one of the best activities you can enjoy. If you're wondering what to do with too many apples, here are some great apple picking recipes that can help you use your harvest!
What Are The Best Apples For Baking?
With so many types of apples to pick this time of year, it can be overwhelming figuring out what type to use for baking. We have a guide to common types of apples in PA that can help you get started learning all about the varieties that are available.
However, when it comes to baking or cooking, here are the top kinds of apples that work best:
Golden Delicious

Honeycrisp

Granny Smith

Jonagold

Pink Lady
If you're going apple picking and intend to incorporate them into your cooking or baking, keep an eye out for these types from your local orchard or farmers market and make sure you're buying your apples at their peak season.
Fresh-Picked Apple Ideas For Breakfast
Those who live and work on a farm in Amish country know the best way to start the day is with a hearty breakfast. And these apple picking recipes straight from Amish country deliver on their promise to give you strength for the day ahead, whether you're heading off to the office or working around your home.
Amish Style Baked Oatmeal
This recipe works best with Golden Delicious apples.
Other Ingredients:
¼ cup cooking oil

½ cup sugar

1 egg

1 ½ cups dry quick oats

1 tsp. baking powder

½ tsp. salt

½ cup milk

½ tsp. cinnamon (optional)



Preheat your oven to 350 degrees Fahrenheit and grease an 8" x 8" baking pan.

Mix the oil, sugar, and eggs very well.

Add in everything except the apples and continue mixing everything well.

Slice or dice the apples (2-3 of them), according to your preference.

Line the bottom of your pan with the apples and then pour in the rest of the batter. Try

baking in a stoneware pan

to achieve an even bake and that perfect golden brown color.

Sprinkle cinnamon on top and then bake the dish for 30 minutes.

Once finished, cut into squares and serve in a bowl with some warm milk.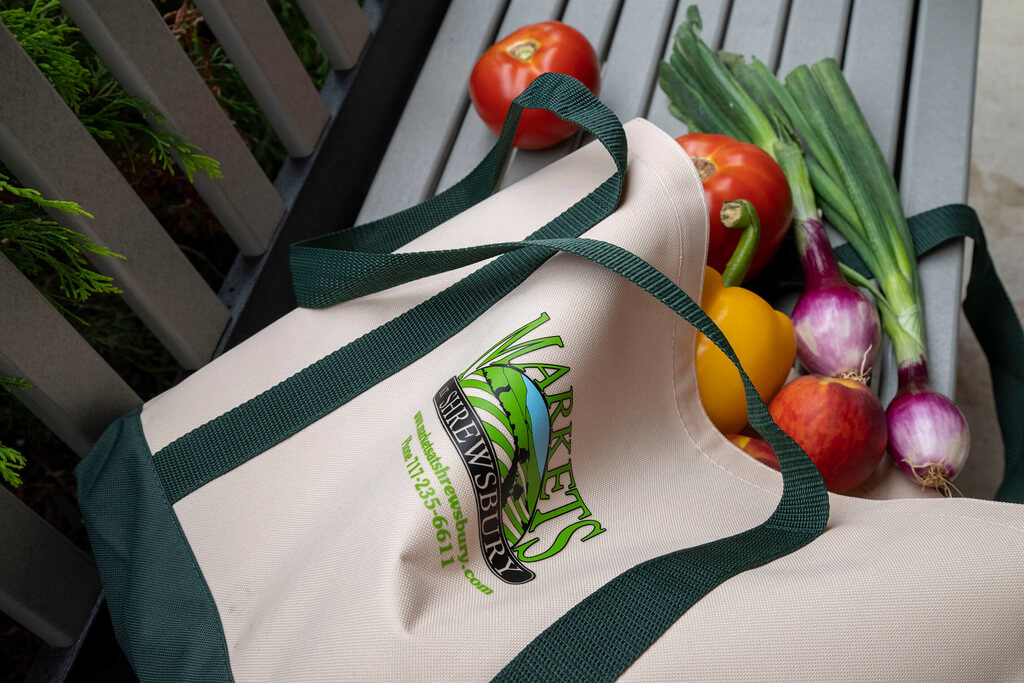 Explore Our Other Blogs
Entertaining & Holidays– Learn how to host perfect dinners and learn about Amish holiday traditions.
In The Kitchen – Explore how to make the most out of your Market's produce and food with recipes, tips & tricks, helpful guides.
Shopping At The Markets– Find helpful advice for shopping at a farmers market on anything from FAQs on shopping in bulk or secrets to choosing the best produce.
Apple Breakfast Flapjack Pancakes
This recipe works best with Pink Lady or Jonagold apples.
Other Ingredients:
¾ cup old-fashioned oats

⅓ cup egg whites

½ cup cottage cheese

2 tbs. milk

1 tbs. sugar

½ tsp. vanilla extract

½ tsp. of cinnamon

½ tsp. of baking powder

1-2 apples
Turn your stove or griddle on to medium heat and spread some butter on the cooking surface.

Mix all the ingredients, except the apples, in a mixer.

Take a grater and begin grating your unpeeled apple. Place what you grate into a fine sieve, hold it over the sink, and press out excess juice.

Remove the apple pieces from the sieve and then fold those dry pieces into your batter mix.

Pour the batter, around ¼ cup, onto your heated, lightly-greased griddle or pan. Once the edges look dry flip it over to cook the other side.

Enjoy! To sweeten it up, use a

healthy option like maple syrup

and/or garnish with fresh apple slices.
Tasty Apple Picking Recipes For Lunch
Lunch doesn't just break up the day. If anything, a good lunch offers a moment of rest from the day's work. And by incorporating apples into your main dish, you can enjoy a meal that's both sweet and savory. Here are two simple apple recipes that are easy to prepare for a delicious lunch.
Apple Turkey Cheddar Sandwich
This recipe works best with Gala or Granny Smith apples.
Other Ingredients:
2 slices of wholegrain bread

3-4 oz. of freshly sliced turkey lunch meat

2 slices of white cheddar cheese

3-4 rings of sliced red onion

5-7 thin apple slices

Handful of arugula

1 tbs. honey mustard



Layer the sliced cheddar onto two slices of bread and toast it to melt the cheese and toast the bread. Take it out once it's toasted to your liking.

Spread honey mustard on each side.

Layer arugula on one side.

Layer your apple slices on the other side.

On top of the apple side, layer on turkey fresh from

your local deli

and add the sliced onions.

Sandwich the bread and contents together, slice in half, and enjoy!
Cranberry Walnut Apple Salad
This recipe works best with Granny Smith, Pink Lady, and McIntosh apples.
Other ingredients:
6 cups of mixed greens (arugula, spinach, & spring greens)

1 red & 1 green apple

⅓ cup of dried cranberries

1 cup walnuts

⅓ cup feta cheese



Core your two apples and cut them into thin slices.

Toss all ingredients together in a large bowl.

Serve and top off with a nice, light vinaigrette dressing.
Savory Apple Picking Recipes For Dinner
These classic apple picking recipes for dinner will bring everyone running to your table. They deliver on flavor and freshness, so you can unwind and enjoy the end of your day. These dinners even pair well with a glass of red wine from your local winery if you want to make it a special night.
Crock Pot Pork Chops And Apples
This recipe works best with Granny Smith or McIntosh apples.
Other ingredients:

5 tbs. brown sugar

2 tsp. cinnamon

A pinch of salt & pepper



Take out your

slow cooker or crockpot

and place the meat inside. Sprinkle it with a pinch of salt and a pinch of pepper.

Slice 2-3 apples and add them on top.

Sprinkle the brown sugar and cinnamon on the top. Feel free to add more or less depending on your preference.

Turn your slow cooker onto the low setting and let everything cook for 6 hours or until the

pork is cooked to its safe serving temperature

of 145 degrees Fahrenheit.

Serve it for dinner along with a side of some freshly baked potatoes!
Apple And Gouda Stuffed Chicken
This recipe works best with Granny Smith or Cortland apples.
Other ingredients:
2 chicken breasts

2 slices of smoked gouda

1-2 diced sweet potatoes

1 tsp. thyme leaves

½ tsp. paprika

1 tbs. olive oil



Preheat your oven to 425 degrees Fahrenheit and spray a baking dish with olive oil or cooking spray.

Dice your sweet potatoes and then mix them in a bowl with olive oil, thyme, and paprika, and a dash of salt. Then, transfer them to the baking dish.

Butterfly cut the chicken breasts

so that they will cook evenly.

Slice the apples into thin pieces and layer 4-5 of them on top of the open chicken. Then, place a slice of gouda cheese on top. After, sprinkle a dash of salt, pepper, and thyme.

Drizzle the top with some olive oil and lay this all on top of the sweet potatoes.

Bake everything for 20 minutes and toss the sweet potatoes.

Return to the oven and bake for 10-15 minutes more, until the

chicken is cooked thoroughly

to 165 degrees Fahrenheit. Once it's finished, enjoy!
Inspired Apple Picking Recipes For Snacks
If you find your energy waning throughout the day, an apple can be the perfect pick-me-up snack. The nutrients found in apples can give you energy and help you feel full longer than other fruits. And if you want to go a step beyond eating a plain apple, here are some fun snack ideas to get you started.
Cinnamon Apple Chips
This recipe works best with Pink Lady, Gala, Fuji, or Honeycrisp apples. For extra fun, try mixing and matching types of apples in your batch.
Other ingredients:
Preheat your oven to 200 degrees Fahrenheit.

Line two baking sheets with parchment paper.

After you've washed them, core your apples and then slice them horizontally into ⅛" thick round pieces.

Arrange the apples in a single layer on the baking sheet and then sprinkle them with cinnamon.

Bake both sheets for one hour, take out the sheets and switch their positions in the oven. Then continue baking the apples for 1 to 1 1/2 hours until the chips are crisp.

Turn off the oven and let the apples sit in the oven for an hour to cool down. If your apple chips are overcooked, remove the pan immediately and let them sit at room temperature.

Store the apple chips in an airtight container and enjoy them for up to one week.
Apple Cookies
This recipe works best with Golden Delicious, Pink Lady, or Fuji apples.
Other Ingredients:
Peanut butter

Raisins

Chocolate chips

Oats

Cinnamon

Honey

Teddy Grahams

Other toppings you like



Wash and then core your apples. Then slice them into round slices horizontally.

Spread some peanut butter (or alternative nut butter) on top.

Sprinkle whatever topping combinations you like on top and enjoy!



This recipe works best with Granny Smith, Honeycrisp, or Golden Delicious apples. Try mixing a few types together if you have more than one on hand.
Other Ingredients:
1 Lemon
1 Ounce Pecans
1 Thumb Ginger
1 Teaspoon Cinnamon
1 Cup Flour
3/4 Cup Sugar
Salt
7 Tablespoons Butter
Wash, peel, and core your apples. Dice them into 1/2 inch pieces and toss in a bowl with sugar and flour.
Zest lemon until you have 1 teaspoon; halve lemon. Peel and grate the ginger.
Add the grated ginger, lemon zest, and lemon juice to the apples and toss. Grease a pan and add the apple filling.
Combine the pecans, flour, sugar, cinnamon, and a pinch of salt. Add the butter and combine with your hands until it reaches a crumbly texture.
Sprinkle the flour topping over the apple filling and bake until the apples are tender (45 minutes).
Serve with vanilla ice cream, whipped cream, or whatever else you like!
Want More Apple Picking Recipes?
If you are still wondering what to do with fresh-picked apples and have a lot leftover, don't forget to ask your local produce provider for more ideas. They may have their own set of tips for other ways you can use your harvest, including making and preserving batches of apple sauce and more.