We love apple season at The Markets at Shrewsbury! Throughout the fall, Glick's Produce stand carries 10 common types of apples in Pennsylvania that are proven to be shopper favorites. Whether you buy the same type of apple each time you shop or you want to try some new apple varieties, our Pennsylvania apple guide has all the information you need.
When Are Your Favorite Kinds of Apples In Season?
Although you can find many varieties of Pennsylvania apples at your favorite produce stands all year round, fall is the season when apples are at their best. Most apple trees begin to blossom in spring and are ready for harvest by September or October. For the best fruit with the best flavor, know when your favorite apples are in season.
Gala: Harvest begins in July and they are available all year round.
Ginger Gold: Available from August through November.
Honeycrisp: Harvest begins in September but harvest quantities are limited.
McIntosh: Available from September through May.
Fuji: In season beginning in September and they are available all year round.
Yellow Delicious: Available in September and all year around.
Jonagold: Available from October through July.
Red Delicious: Harvest in October and available all year round.
Cameo: Available from late fall through early spring.
Pink Lady: One of the first apples to bloom but the last to harvest. Available from November through August.
Common Types of Apples: Tart or Sweet?
Maybe you want to purchase an apple that's more on the tart side, or maybe you love apples that are very sweet and juicy. How do you know which apple varieties offer which flavor profile? Our chart below ranks all of our common types of apples in Pennsylvania on a scale from tart to sweet. Where does your favorite fall?
Best Uses for Common Types of Apples
While apples are simply great when eaten fresh, there are so many traditional fall recipes you can create using apples. They can be used to make apple pie, applesauce, or apple cider. They also add crunch to fall salads. As you shop for apples, how do you know which type to choose for your recipe? When you're comparing apples-to-apples, each variety has its place in the kitchen.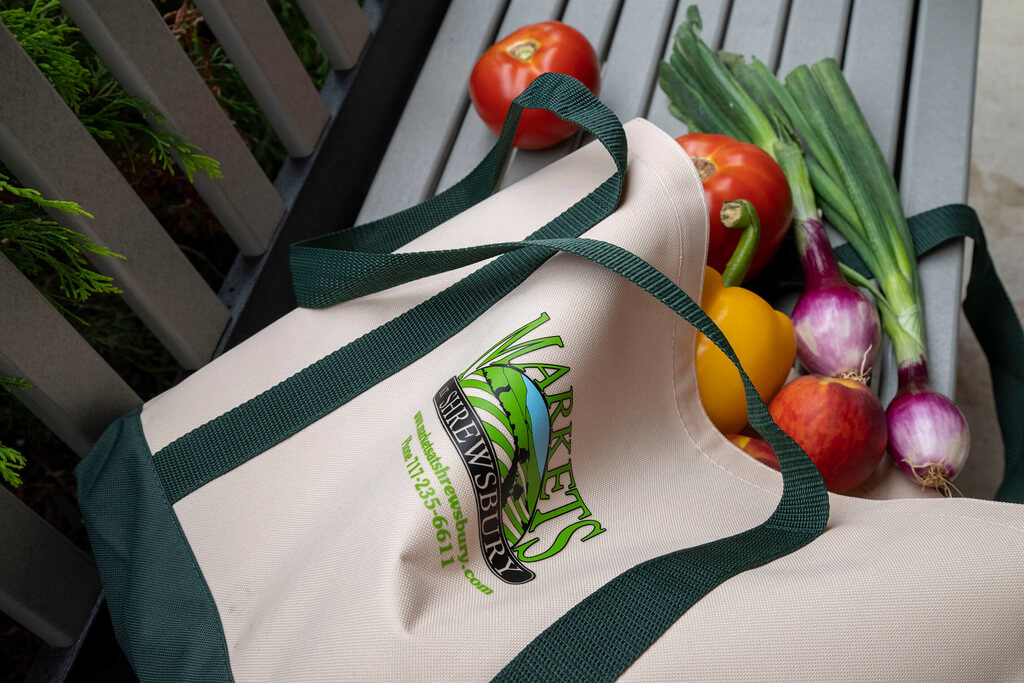 Explore Our Other Blogs
Entertaining & Holidays– Learn how to host perfect dinners and learn about Amish holiday traditions.
In The Kitchen – Explore how to make the most out of your Market's produce and food with recipes, tips & tricks, helpful guides.
Shopping At The Markets– Find helpful advice for shopping at a farmers market on anything from FAQs on shopping in bulk or secrets to choosing the best produce.
Best Apples to Eat Fresh . . .
Ginger Gold, Golden Delicious, Gala, and Fuji apples brown very slowly when they are sliced. For this reason, they are good options for eating whole, serving as slices, or chopping for salads.
Best Apples for Pies and Baking . . .
When baking pies, crips, or other baked goods, you want to choose an apple that starts with a firm, crisp texture and will not become overly mushy as they bake. Ginger Gold, Golden Delicious, Honeycrisp, Jonagold, and Pink Lady apples are all firm apples and offer a variety of flavors ranging from tart to sweet. If you must use a tender apple for baking purposes, be sure to cut thicker slices.
Best Apples for Homemade Applesauce . . .
Making applesauce calls for softer apples because they are easier to mash or blend. Common types of apples that have a tender flesh include McIntosh, Gala, and Fuji. Choose a variety based on your preference for a tart or sweet sauce, or mix varieties for a more complex flavor.