Any cook knows the key to becoming better in the kitchen lies in understanding the quality of ingredients that you're buying. And while shopping cuts from animals like beef or pork can be intimidating at first, knowing more about the meat you're buying will improve the taste of your dishes.
If you're looking to start by learning about types of pork cuts, you've come to the right place. This guide will cover all the basics on the kinds of pork cuts and some frequently asked questions at the end, so you can navigate shopping for fresh ingredients with confidence.
The 6
Different Types of Primal Pork Cuts
In pork butchering, there are 6 total primal cuts of pork (A.K.A. parts of the pig) (Primal cuts refer to the first division of the animal in processing.) They are the:
Head

Shoulder

Hock

Loin

Belly

Leg (Ham)
From these primal cuts come plenty of more subprimal (or secondary) cuts. It's important however to understand the relationship between primal and subprimal cuts because the location of the meat will tell you a lot about its qualities and how to prepare it.
Some pork cuts you shop at your local butcher will be more fatty, while others may be close to muscle and tougher. So below we'll explore the cuts you're seeing at the store and how they relate back to the primal cut, so you can understand what you're buying.
1. The Head Cut & Its Subprimal Cuts
Pork is a resourceful meat in the sense that we can use about every piece butchered, including the head cut. This pork cut is used to make stocks, soups, or brawn (aka headcheese.)
Pork jowl is a special cut taken from the pig's cheek and then made into a fresh cut or cured meat. In the U.S. your butcher will often call it "jowl bacon" or in the South, it's known as "hog jowl."
2. The Shoulder Cut & Its Subprimal Cuts
From the primal shoulder cut, you can ask your butcher for pieces from two sub-primal cuts: the picnic shoulder or the pork butt (also called the Boston butt.) Both can be used for your cooking in similar ways, but because they come from slightly different places on the animal they have different characteristics.
div class="wp-block-group">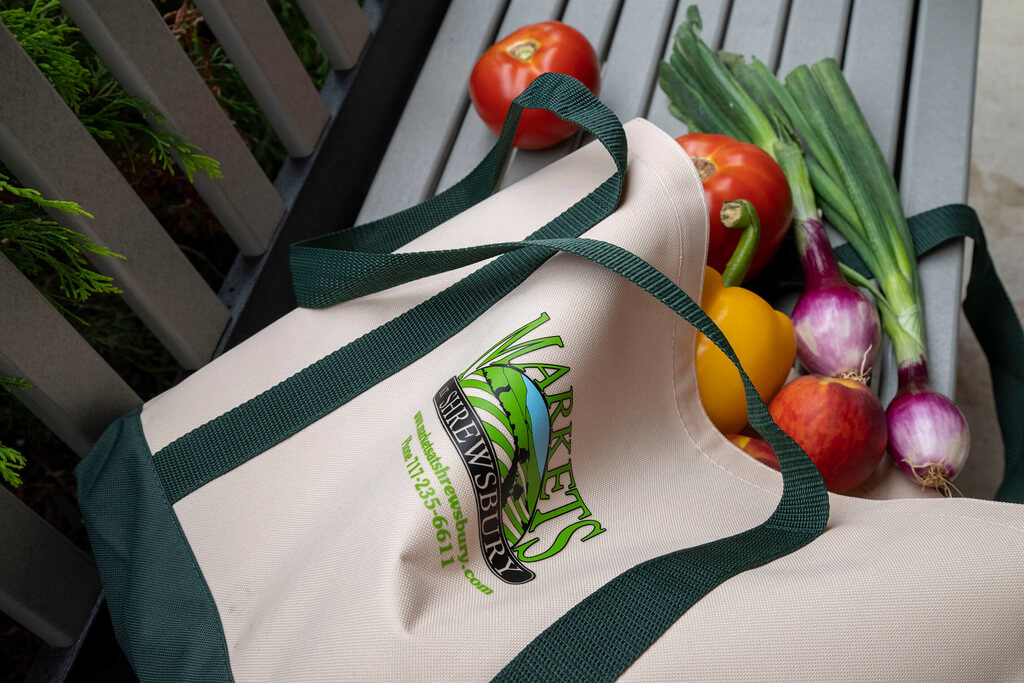 Explore Our Other Blogs
Entertaining & Holidays– Learn how to host perfect dinners and learn about Amish holiday traditions.
In The Kitchen – Explore how to make the most out of your Market's produce and food with recipes, tips & tricks, helpful guides.
Shopping At The Markets– Find helpful advice for shopping at a farmers market on anything from FAQs on shopping in bulk or secrets to choosing the best produce.
Pork Butt (Boston Butt)
Since pork butt is taken from the animal's shoulder blade (behind its neck), it's a little more tender. That area isn't used as heavily by the pig so it has a bit less muscle and butchers often sell it in large portions for slow cooking or ½ inch bone-in steak.
The cuts you'll find ready to shop at the butcher from this area include:
Blade pork steaks

Boston style butt (for roasts)

Smoked cottage roll

Lard (to use as shortening)
Pork Picnic
The picnic shoulder cut (taken directly underneath the butt cut) is a bit tougher because there's more muscle used in this area of the animal. Anything made from this cut will require low and slow cooking to ensure it becomes tender enough to eat.

The pork cuts you'll see at the butcher coming from this sub-primal cut include:
Fresh shoulder hock (for roasts)

Arm pork steak

Smoked picnic shoulder (for baking or simmering)

Fresh picnic shoulder (for roasts)
If you're wondering which type of sub-primal cut from the shoulder will best suit your recipes, we recommend reading this helpful guide on pork shoulder cuts.
3. The Hock Cut & Its Subprimal Cuts
Ham hocks (the hock cut) are cut from the lower portion of the pork leg. They don't have a lot of meat, but they do have a portion of thick bone surrounded by connective tissue, a little bit of meat, fat, skin, and collagen. (A lot of paleo proponents encourage cooking with collagen to get the benefit of this nutrient and strengthen your nails, bones, joints, etc.)
This cut is best used for dishes that take time to cook, like soups, stocks, pots of beans, or braised greens. With enough time, the hock will diffuse and spread a rich, salty, smoky flavor. In the end, you can simply strain out any fatty bits that are left over and pull apart hock to find and add some of the tender meat directly against the bone and add it back in.
4. The Loin Cut & Its Subprimal Cuts
Pork loin (not to be confused with pork tenderloin which is a retail cut from this primal cut) refers to the whole backside of the animal. From it comes some of the leaner meat, but also some of the most popular retail cuts that you'll find at the butcher.
Some of the pieces that come from the loin include:
Lard (again to use as shortening)

Loin roast center cut

Pork chops (cut from the bone-in area)

Pork loin steaks (cut from the boneless middle)

Sirloin pork roast

Pork tenderloin (frenched and whole)
There are plenty of ways to prepare the tasty loin cuts from this area. You just want to cook them with care so they don't overcook and dry out.
5. The Belly Cut & Its Subprimal Cuts
Moving down beneath the loin, the belly cut offers a great selection of very tender meat. The cuts from this part of the pig are rich and fatty. There are some great cuts to choose from, especially if you're expecting to host a large crowd.

The following subprimal cuts come from the belly:
Keep in mind if you like pancetta, that it's different from prosciutto (which is taken from the hind leg area.) This leads us to the final and most well-known primal cut.
6. The Leg Cut & Its Subprimal Cuts
Contrary to what you might think, pork leg in butchering terms actually refers to the hindquarters of the animal. The meat is a little bit leaner here given the area of the pig it's taken from, but it's a popular cut especially around the holidays.
Pork leg is usually cured into ham or dry-cured and aged to produce prosciutto. Some of the cuts you'll see for sale from this area include:
Ham steak

Pork cutlets

Shank ham

Rump ham
Pork leg can be boned and cut into smaller pieces. But you'll find a lot of pork leg is used to make one of the most popular holiday dishes — ham.
FAQs About
Types of Pork Cuts
So now that you know your pork leg primal cut from a hock cut, here are some of the top questions we hear when people shop for freshly butchered meat.
What part of the pig does ham come from?
As mentioned above, ham comes from the "pork leg" primal cut. It's taken from the back end region of the animal and can be sold as bone-in, spiral cut (which has some bone in), or boneless.
What is the most expensive cut of pork?
It's usually the pork tenderloin (also called pork tender or fillet). A lot of the other loin cuts tend to err on the more expensive side since it has some high-quality meat to offer.
What Is Coppa (Capicola?)
Familiar with Italian food and wondering about coppa? It's made with meat from the pork shoulder area, close to the head.
Which pork cuts are lean?
While we think of pork as fatty meat, you might be surprised to learn that several pork cuts are as lean if not leaner than chicken. Some of the leanest cuts to shop include:
Tenderloin

Top loin chop

Top loin roast

Sirloin roast

Pork chop
Pork steak vs. pork chop — what's the difference?
It all comes down to where the meat is cut from. A pork steak is taken from the shoulder primal cut and a pork chop comes from the loin primal cut.