Need a little help figuring out what to make for Thanksgiving dinner this year beyond the entree? As a host, cooking the meal can be a feat of its own, but we're here to help with ideas for traditional Thanksgiving dishes. Keep reading to find menu planning inspiration, shopping tips (like how much turkey to buy per guest), a collection of our favorite easy side dish recipes, and a free downloadable shopping list at the end.

Start With Planning the Menu:
Thanksgiving Must-Haves
The easiest way to set your holiday meal up for success is to kick off your prep with a game plan. It's best to start your work by sitting down to decide on your menu. Ask yourself questions like:
What type of dishes do I know my guests will like?

Are there special family recipes that will be expected?

Do any guests have specific dietary needs to cater to?

Are there young children attending that need special accommodations?

What time of day are we gathering to eat?

Will I need to serve

appetizers paired with drinks

before the meal?
Next, it's time to figure out the star of your dinner — the entree.
Tips for Choosing the Entree
If it's your first time buying or cooking a turkey or freshly-made turducken, knowing how to buy and prepare it is crucial. Otherwise, it won't be ready on time or you may not have enough meat to pass around.
Here's what you need to know before you start:
Buy 1 lb. of meat per guest:

this rule applies for uncooked meat of your choice (turkey, turducken, or ham).

If you want leftovers:

opt for 1 ½ lbs. of meat per guest.

Keep your fridge cold enough:

your entree should be stored in temperatures no higher than 40 degrees Fahrenheit.

Give your meat time to thaw:

if frozen, it should have 24 hours for every 4 lbs. of meat.

Cook it to a safe serving temperature:

The USDA recommends that you cook turkey to an internal temperature of 165 degrees Fahrenheit. Find a full breakdown of

safe serving temperatures here

.
Naturally, the entree will take the most time to prepare. But if cooking the meat requires more time in the kitchen than you'd like to spend, consider pre-ordering your entree online for pickup to cut down on prep time.
But the main course aside, it's the side dishes that will make or break your Thanksgiving menu.
10 Traditional Thanksgiving Sides to Complete Your Table
Did you know that in a recent survey of the US States' most popular thanksgiving dishes, mashed potatoes was the first place winner? Here are the top 10 Thanksgiving foods that your guests are likely expecting to see on the table if you're hosting a traditional affair:
Mashed potatoes

Stuffing

Green bean casserole

Sweet potato casserole

Baked corn

Mac and cheese

Peas & Water chestnuts

(our fun take on regular peas)

Fresh rolls

Cranberry sauce

Salad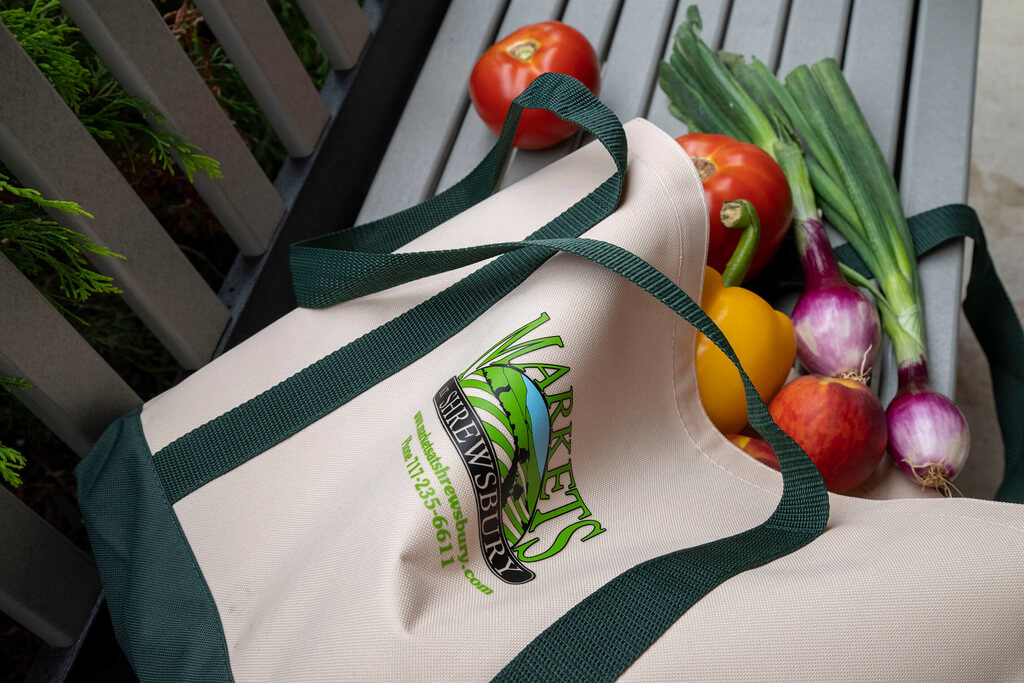 Explore Our Other Blogs
Entertaining & Holidays– Learn how to host perfect dinners and learn about Amish holiday traditions.
In The Kitchen – Explore how to make the most out of your Market's produce and food with recipes, tips & tricks, helpful guides.
Shopping At The Markets– Find helpful advice for shopping at a farmers market on anything from FAQs on shopping in bulk or secrets to choosing the best produce.
Shop for Freshly Sourced Supplies
Every cook knows the best-kept secret to make the perfect meal lies in the ingredients you use. It's why head chefs visit local markets in the early morning or have fresh supplies delivered at the start of the day. And in the case of making traditional Thanksgiving dishes, fresh tastes best.
If you want to add a touch of local flavor, we suggest visiting an authentic farmers market to shop. Here are some tips to keep in mind as you grab ingredients for your holiday:
For basic ingredients,

buy in bulk to save money

and have enough on hand.

Buy

produce that's in season

to ensure it provides the best flavor.

Check if there's a local butcher you can source fresh meat from.

Ask the local merchants for recipe advice. (They may have new ideas you can try!)

Time your trip correctly so ingredients don't go bad before you can use them. (3-4 days should be enough for fresh produce. You can buy meat early and freeze it.)
Our Top 10 Easy
Traditional Thanksgiving Dishes w/ Recipes
Choosing recipes that are easy to work with is the best way to ensure you get everything ready and on the table on time when the big day comes. Here are our favorite traditional Thanksgiving dishes that are delicious and easy to make.
---
1. Creamy Mashed Potatoes
Prep Time: 20 minutes | Cook Time: 15 minutes | Serves: Up to 4 people
This is our favorite recipe to get fluffy, creamy herb mashed potatoes. Simply grab some russet potatoes, garlic powder, and dried herbs (or your fresh preserved herbs) to whip up this classic side.
view full mashed potato recipe
---
2. Stuffing
Prep Time: 10 minutes | Cook Time: 5 hours | Serves: Up to 10 people
There's a lot to coordinate while prepping food in the kitchen, which is why we love this easy crockpot stuffing recipe! You can simply prep it all, throw it in the slow cooker, and let it cook to perfection on its own while you attend to other pressing matters.
view full crockpot stuffing recipe
---
3. Green Bean Casserole
Prep Time: 10 minutes | Cook Time: 15 minutes | Serves: Up to 6 people
If you have fans of green beans at your table, you won't want to skip this Thanksgiving staple. And here's one of our favorite variations of a traditional green bean casserole that takes half the amount of time and throws in some extra cheese. (Yes please!)

view full green bean casserole recipe
---
4. Sweet Potato Casserole
Prep Time: 15 minutes | Cook Time: 20 minutes | Serves: Up to 5 people
Any kid (or kid at heart) around your table is bound to find this classic American casserole irresistible. Complete with a toasted marshmallow topping, it adds a sweet touch to your meal.
view full sweet potato casserole recipe
---
5. Baked Corn
Prep Time: 10 minutes | Cook Time: 35 minutes | Serves: Up to 8 people
Everyone knows corn is delicious, but if you haven't baked corn yet, it's about to become your favorite comfort food. This side dish has a rich history stemming back to Pilgrims settling alongside Native Americans. And it's also still a hugely popular dish in PA Dutch households for Thanksgiving.
view full Amish baked corn recipe
---
6. Mac and cheese
Prep Time: 20 minutes | Cook Time: 15 minutes | Serves: Up to 8 people
Not surprisingly, mac and cheese has found its way onto the traditional Thanksgiving menu these last few years. And this is a side you can have a lot of fun with by experimenting with types of cheese, adding bacon, or topping with bread crumbs. This is one of our favorite versions, calling for cheddar and gruyere cheese.
view full macaroni and cheese recipe
---
7. Peas & Water Chestnuts
Prep Time: 2 minutes | Cook Time: 10 minutes | Serves: Up to 8 people
Looking to add some healthy lite side options to the table to balance out heavier dishes? This is our favorite way to take regular peas and dress them up a bit for the holidays. Simple to make, it includes water chestnuts and mint to show off your culinary abilities.
view full peas and water chestnuts recipe
---
8. Fresh Rolls
Prep Time: 5 minutes | Cook Time: 15 minutes | Serves: Up to 6-12 people
It may seem like there's not enough time to make bread from scratch, but this 30-minute roll recipe is a game-changer for the holiday season. It only requires a handful of ingredients and is a breeze to whip up. And did we mention that it creates perfectly-sized dinner rolls?
---
9. Cranberry Relish
Prep Time: 5 minutes | Cook Time: 15 minutes | Serves: Up to 9 people
Since cranberry relish is still one of the top Thanksgiving staples, you'll want to be sure it's at your table. And regardless of if you have fresh or frozen cranberries, here's an easy recipe you can use to quickly make some from scratch in just 20 minutes.
view full cranberry relish recipe
---
10. Apple Cranberry Walnut Salad
Prep Time: 15 minutes | Cook Time: 0 minutes | Serves: Up to 8 people
Every holiday feast needs a healthy option, and if you're looking to upgrade your salad game you'll want to try this tasty option. Easy to make, it combines all the great tastes of Fall — apples, cranberries, toasted walnuts — so you can enjoy seasonal flavors.
view this full chopped salad recipe
This blog was originally published on November 11, 2017. It was updated on October 28, 2021.