There's nothing better on a chilly day than sitting down to enjoy some hot and fresh chicken pot pie. However, if you're from the Central PA area you also know that chicken pot pie isn't made with a crust. It's actually a cozy "pot" of stew.
If you're looking to try more special PA Dutch foods, this blog is the perfect place to get started and learn how to make the best chicken pot pie from scratch. Below we'll take a closer look at everything you need to know to make and serve this special treat.
Want to get started now? Jump to the recipe to learn how to make chicken pot pie.
Why Is PA Dutch Pot Pie Different?
Simply put, it lacks a crust and is definitely better suited to being cooked in a pot vs. a pie pan. This is why anyone who didn't grow up around PA Dutch communities may be in for a surprise when ordering this dish in Pennsylvania.
And while it seems odd that it's made so differently, there's a perfectly good reason behind it.
The current PA Dutch community descends from a religious group of German immigrants (aka, none of them were Dutch.) Dutch is simply a modern spelling used to label them as opposed to the original word "Deutsch," which means German.
As those original immigrants settled in Pennsylvania during the 1700s-1800s, they began to blend German traditions with new ones. Originally, those early Germans had an antiquated dish named "bot(t) boi" which they prepared.

This old-world stew was usually thick and historians believe it was prepared with a variety of starch ingredients: potatoes, beans, lentils, etc. However, the recipe eventually transformed into what we know as chicken pot pie, likely because of the ingredients that were readily available for those early colonizers.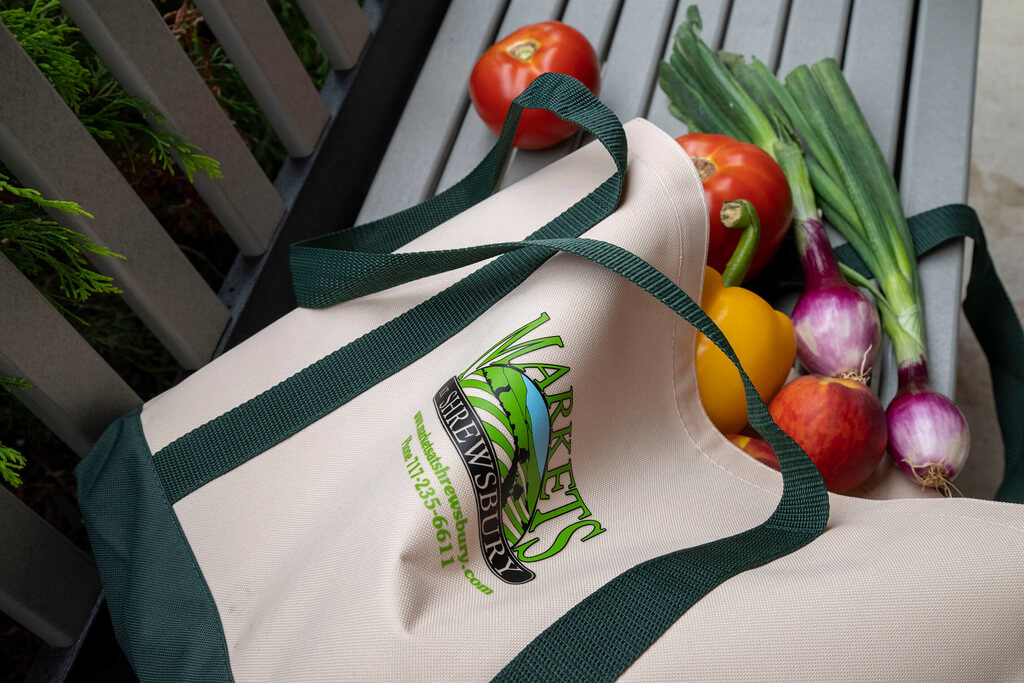 Explore Our Other Blogs
Entertaining & Holidays– Learn how to host perfect dinners and learn about Amish holiday traditions.
In The Kitchen – Explore how to make the most out of your Market's produce and food with recipes, tips & tricks, helpful guides.
Shopping At The Markets– Find helpful advice for shopping at a farmers market on anything from FAQs on shopping in bulk or secrets to choosing the best produce.
Chicken Pot Pie Ingredients
Wondering what's in chicken pot pie today when the Amish community makes it? We're going to show you how to make our favorite chicken pot pie recipe, starting with the supplies you'll need on hand. Some of it may already be stocked in your pantry too.
Ingredients for Chicken Pot Pie
2 large bone-in chicken breasts, split

8 cups of chicken broth

4 medium potatoes (russet or yukon)

4 medium carrots, chopped

2 stalks of celery, diced

1 medium onion, chopped

1 bay leaf

1 tsp. dried parsley

Pinch of turmeric

Salt and pepper to taste
Ingredients for Chicken Pot Pie Noodles
1 cup & 1 tbsp. all-purpose flour

1 egg

¼ cup of 2% or whole milk

1 tbsp. Unsalted butter, melted

Salt to taste
Authentic PA Dutch Chicken Pot Pie Recipe (Bott Boi)
Now comes the fun part — getting started! This recipe serves 6 generously, but you can easily double it if you need to make more. Take note that while you can easily buy pot pie noodles, (Little Barn Noodles is one of our favorite brands) you can easily make them yourself.
Start With The Dough For The Noodles
Start by melting your butter. Then blend it together with the egg and milk.

Next, stir the liquid mixture with 1 cup of flour and a pinch of salt.

Stir carefully until combined, but be cautious that you don't overmix the ingredients.

Take the extra tbsp of flour and sprinkle on the dough (both sides) to prevent sticking. Use it generously and add a little more if needed.

Next, roll the dough to be ⅛" thick and cut the pieces into 2" x 2" squares using a dough or pizza cutter.

Lay out wax or parchment paper and dust it with some flour. Then lay the squares on top.

Cover the noodles and set them aside until they're needed.
Then Simmer the Stew
Place a large stockpot on your stove and add the chicken broth, chicken breasts, turmeric, parsley, and the bay leaf.

Bring this mix to a simmer (slowly) and then cover it. Let it cook on your stovetop for about 30-40 minutes or

until it has an internal temperature of 170℉

and is safe for eating.

Afterward, turn off the heat and remove your chicken. Allow it to cool and meanwhile, strain the broth.

After it's cooled, remove the meat from the bone and keep it to large (but still bite-sized) pieces.

Take the stockpot and again set it to low heat for a low simmer. Add the potatoes, carrots, celery, and onion in and cook it all uncovered for 10 minutes.

Bring the stew to a boil slowly (increase the heat a little if needed) and add in the noodle pieces carefully, square by square. It's important to make sure the stew is boiling before this to prevent the squares from sticking together.

Once all the noodles are in, cut the heat back to a low simmer, cover the stockpot, and let it cook for 20 minutes or so. (Or until the vegetables and noodles are soft.)

Next, add the chicken in and continue cooking on low for 20 more minutes.

Once time is up, season it with salt and pepper to taste before serving.
Note that the key to making the best chicken pot pie from scratch is to let it cook slowly. The more time it's able to cook on low heat, the better the flavor gets. If you try to rush it, your chicken and vegetables may not taste quite right. (There's a risk it'll be too rubbery or mushy.)
Serving It: What Goes With Chicken Pot Pie?
Since it is more of a stew and different from the typical pot pie found across the States, here's what we recommend that best pairs with your PA Dutch chicken pot pie.
A Layered Salad With a PA Dutch Twist
Adding some light veggies to the side can help combat this filling stew. Grab a few fresh ingredients and layer them in the following order with the dressing poured on top:
¾ head iceberg lettuce (cut)

4-5 diced carrots

1-2 diced peppers (red or yellow)

1 package of sliced button mushrooms

½ cup frozen peas

3-4 hard-boiled eggs (cut into small pieces)

4-5 pieces of cooked bacon (cut into small bits)

½ – 1 cup shredded cheddar cheese

2 diced green onions

Dressing (⅓ – 1 cup of mayonnaise mixed with tsp. of lemon juice and some dried dill)
Once this layered salad is complete, let it chill in your fridge for a few hours before serving. When ready to dish out, use your salad tongs to toss the ingredients and distribute the dressing on top.
Freshly Baked Bread or Rolls
There's also nothing tastier than fresh bread to dip or nibble on alongside a dish of pot pie. But making bread can be a lot of work, especially if you need to create your own bread starter. Instead, look for a local bakery that can provide freshly baked bread or rolls to pair with your meal.