Although many outdoor farmers markets close up shop in the winter, there is still seasonal shopping to be done. The weather outside may be cold and uninviting, but you can still enjoy a warm, welcoming shopping experience at indoor winter farmers markets. There are plenty of fresh, made-from-scratch foods and quality, hand-crafted items you can purchase, even in the "off-season."
Benefits of Shopping at Winter Farmers Markets
Below are the benefits of shopping local throughout all the seasons:
Fresh is Better For You — When fruits and vegetables are grown across the country or internationally, they go through a lot in between harvest and purchase. While traveling on trucks or planes and sitting in warehouses, your food loses the valuable nutrients it has to offer. In contrast, fresh foods spend less time between farm and table, so nutrients and flavors are at their peak!
Your Money Stays Local — When you shop at a local farmers market, more money is reinvested into the community. Research has shown that local retailers return an average of 52% of their revenue to the local economy, compared to just 14% from chain retailers.
Supports Local Farms — The U.S. loses more than 40 acres of farmland to development every hour. When you support local farmers all year long, it builds a reliable and profitable market for their products so they are less likely to sell their farmland for development.
Helping Your Environment — Shopping at your local farmers market makes a sizable impact in cutting down on "food miles." From producer to consumer, locally-harvested food travels fewer miles, consumes less fuel, and has a better carbon footprint.
Fresh Produce at Winter Farmers Markets
If you picture a farmers market ripe with berries, peaches, tomatoes, and sweet corn, it might be hard to imagine what type of produce you'll find in the fall and winter months. You'll be happily surprised to know there is a variety of in-season produce that you can shop at winter farmers markets.
Root Vegetables — Root vegetables such as sweet potatoes, turnips, and carrots are the stars of many cold-weather meals, such as stews and casseroles.
Cruciferous Vegetables— Green vegetables and leafy greens are still abundant in the winter. Broccoli, brussels sprouts, cauliflower, kale, and cabbage are all hearty plants that continue to grow in the coldest months.
Winter Squash — Out with the summer squash and in with the winter squash! While shopping at winter farmers markets, you'll find varieties that include spaghetti squash, butternut squash, and acorn squash.
Citrus — Citrus fruits are very popular during the winter. Although they don't grow locally in Pennsylvania, they are at the peak of their season this time of year. Produce stands will have oranges, grapefruits, clementines, lemons, and limes.
Are you missing those fresh, ripe tastes of summer? You can find those at your winter farmers market as well. Sara's Jar Goods features a summer's bounty of canned peaches, pears, and watermelon rinds that you can enjoy year-round.
Is Meat Seasonal?
Produce selections aren't the only farmers market foods that are seasonal. Did you know that there are certain times of year when different meats and poultry are also "in season."
Grass-fed beef and venison are at peak flavor during the winter month because deer and cows have been fattened up on the sweet grass that grows all summer long.
Turkeys, ducks, and geese are also at their best from November through February, which is why they are often the highlight of winter holiday meals.
On the other hand, chickens (and the eggs they lay) and lamb come into peak season in the spring.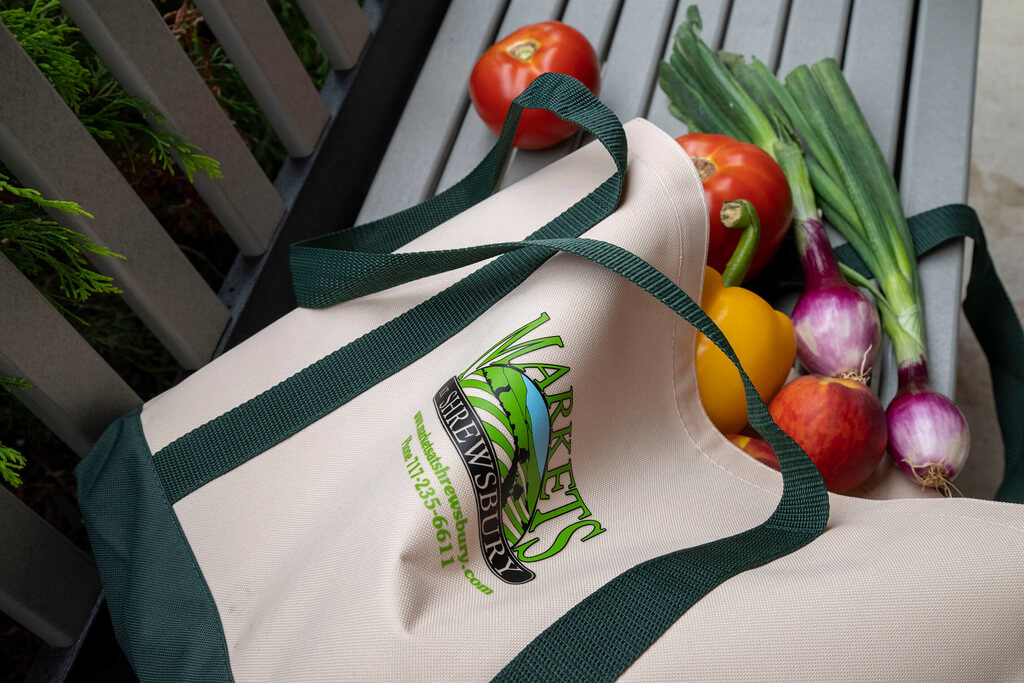 Explore Our Other Blogs
Entertaining & Holidays– Learn how to host perfect dinners and learn about Amish holiday traditions.
In The Kitchen – Explore how to make the most out of your Market's produce and food with recipes, tips & tricks, helpful guides.
Shopping At The Markets– Find helpful advice for shopping at a farmers market on anything from FAQs on shopping in bulk or secrets to choosing the best produce.
Other Reasons To Shop Winter Farmers Markets
Beyond produce and quality meats, there are other seasonal items that can be purchased at farmers markets during the winter months. Here's a sampling of what you can find:
Baked Goods — Winter mornings are perfect for cinnamon rolls and sticky buns. Our on-site Amish bakery makes these delicious treats, along with so many other made-from-scratch, traditional Amish baked goods.
Eggs, Cheese, & Dairy — Sourced from local farms, your winter farmers market carries fresh eggs; organic, raw, and goat's milk; and local and imported cheeses.
Bulk Foods — Make sure your pantry is stocked all winter long. Our bulk foods vendor carries pasta, rice, flour, sugar, cake and cookie mixes, olive oil, snack foods, soups, oatmeal, spices, and so much more.
Clothing — It's time to bundle up! Some of our most popular items at The Clothing Warehouse include alpaca wool jackets and sweaters that have been hand-crafted in Ecuador.
Take the time to visit a winter farmers market this winter season and take part in all they have to offer.