There's a famous scene in the movie A Christmas Story, after the neighbor's dogs have destroyed his family's holiday turkey, when the narrator cries out, "No turkey sandwiches, no turkey salad, no turkey gravy! Turkey hash, turkey a la king, or gallons of turkey soup!" It shows perfectly how passionate people get about their Thanksgiving leftovers. But after cleaning up and doing what seems like the millionth round of dishes, you may be wondering what to do with Thanksgiving leftovers.
You're probably familiar with all the traditional leftover turkey ideas, but this is the year to try something new! We're sharing easy leftover turkey recipes that are full of flavor. And, if you have leftover mashed potatoes and cranberry sauce — we've got those covered too!
How to Use Leftover Turkey
Turkey is the star of the show, so consider yourself lucky if you have leftovers! Here are a few unique ideas for using up leftover Thanksgiving turkey:
Storage Tips: Start by removing any stuffing from the turkey. Carve the remaining meat from the bones and separate it into smaller pieces. Don't be tempted to cram all your turkey in a single, large container. Instead, divide it among multiple shallow containers or plastic bags. This will help when it comes time to eat your turkey because you can reheat only the portion you plan to eat. In your fridge, the leftover turkey should last for 4 days.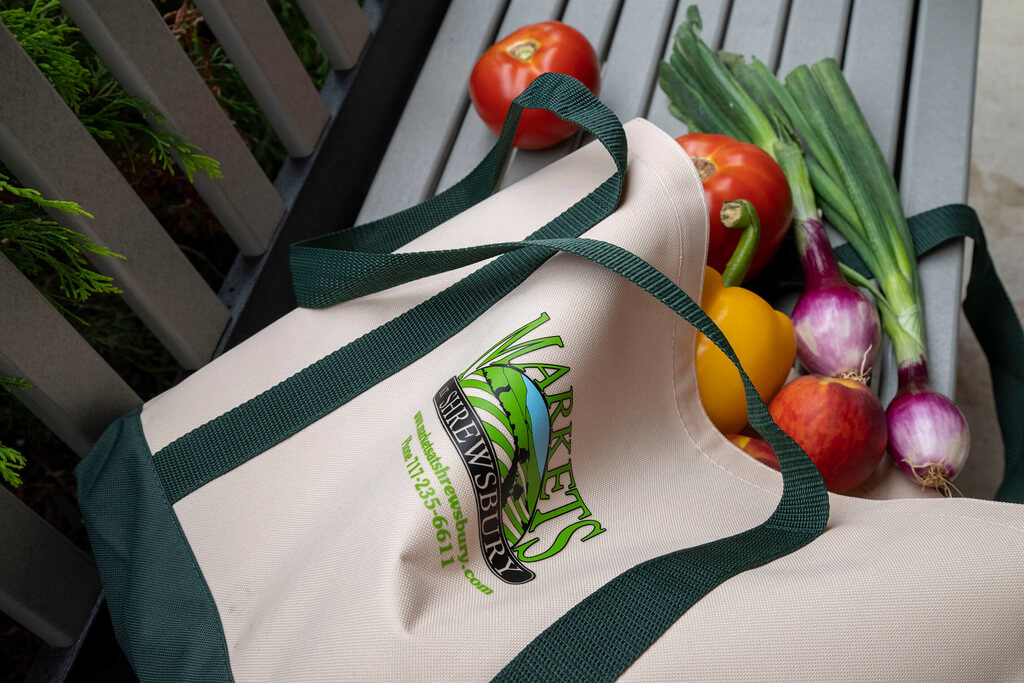 Explore Our Other Blogs
Entertaining & Holidays– Learn how to host perfect dinners and learn about Amish holiday traditions.
In The Kitchen – Explore how to make the most out of your Market's produce and food with recipes, tips & tricks, helpful guides.
Shopping At The Markets– Find helpful advice for shopping at a farmers market on anything from FAQs on shopping in bulk or secrets to choosing the best produce.
Best Uses for Leftover Mashed Potatoes
You can never have too many potatoes on Thanksgiving day! Here are some delicious ways to use your leftover mashed potatoes.
Storage Tips: Refrigerate leftover potatoes in an air-tight container within two hours of cooking. Use a separate dish, not the serving dish you used during your meal. In your fridge, leftover mashed potatoes will last for 3-5 days. For long-term storage, here's a genius way to save your leftover mashed potatoes in the freezer from Cook's Illustrated:
Use a large ice cream scoop or 1-cup measuring cup to scoop up mashed potatoes.
Make individual piles on a parchment-lined baking sheet.
When you've portioned out your potatoes, place the baking sheet in the freezer.
Once they're frozen, place the pre-portioned mashed potatoes into a freezer bag. Remove and reheat as much as you'd like.
What to Do With Leftover Cranberry Sauce
Cranberry sauce is a Thanksgiving staple, but people tend to love it or hate it. If you're a cranberry fan, here are ways that you can use leftover cranberry sauce days later:
Storage Tips: Cranberry sauce can be stored in your fridge in a jam jar or mason jar for up to 10-14 days. To freeze any leftover sauce, pour it into an airtight container or freezer bag. Although it will last long-term, to enjoy it at its best quality, use it within two months.
How do you achieve a stress-free holiday meal? Let The Markets At Shrewsbury do the work for you! Pre-order whatever you need for your holiday feast — from the main dish to traditional sides, to made-from-scratch desserts. Visit our Holiday Pre-order page.