If you've visited or moved into PA Dutch country, you've likely found some fun new foods unique to the area. From fresh Amish baked goods like whoopie pies to thirst-quenching Amish meadow tea, there's a variety of distinct eats to try — one of which is Lebanon bologna.
Unique to the Central PA area, we'll introduce you to this special treat below, explore what's in Lebanon bologna, what brands make it, and provide you some easy tips on how to serve and enjoy it!

What Is Lebanon Bologna
?
A type of cured meat, Lebanon bologna (also sometimes called sweet bologna) is a special type of beef-based sausage that is cured and smoked. It stands apart from regular bologna, which is often a mix of meats. Lebanon bologna is best to enjoy in sandwiches or appetizers.
If you're wondering what Lebanon bologna tastes like (and if it's good), many locals would compare its flavor to salami. It's a semi-dry sausage and because of how it's prepared, you'll note it has smoky tones with a sharp, strong flavor.
What is Lebanon Bologna Made of
?
While regular bologna can include a mix of chicken, turkey, pork, or beef, truly authentic Lebanon bologna is made solely of beef. Aside from the meat, it also includes a distinct blend of salt, sugar, and spices (which are usually secret and proprietary to each brand).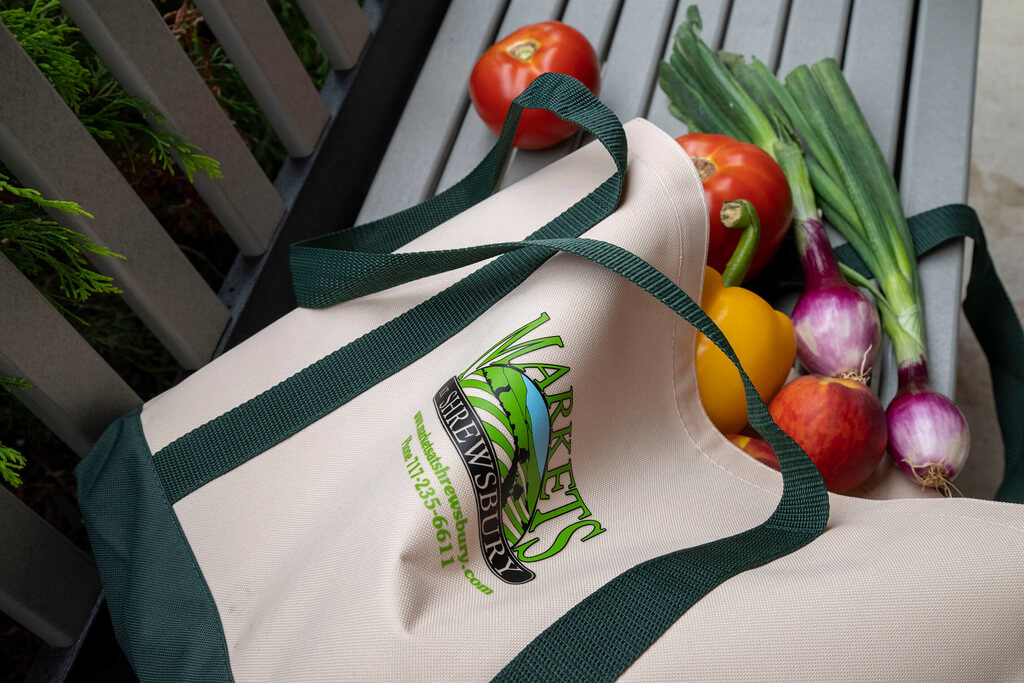 Explore Our Other Blogs
Entertaining & Holidays– Learn how to host perfect dinners and learn about Amish holiday traditions.
In The Kitchen – Explore how to make the most out of your Market's produce and food with recipes, tips & tricks, helpful guides.
Shopping At The Markets– Find helpful advice for shopping at a farmers market on anything from FAQs on shopping in bulk or secrets to choosing the best produce.
Meet the Story Behind the Meat
Wondering where Lebanon Bologna originated from? If you know anything about Central PA, the name in itself is a huge clue! It originally came from the PA Dutch community
settling in Lebanon County, PA (about 30 miles from the State's capital Harrisburg) around the mid-1700s to early 1800s.
PA Dutch settlers were primarily German immigrants, who came to PA as a part of William Penn's experiment in religious freedom. A lot of these settlers had agricultural backgrounds and were used to living off the land.
And in a time where refrigerators were yet to exist, curing meats was a great way to ensure your meat supply lasted. Germany today still has a reputation for its deliciously cured sausages, so it's no surprise that Lebanon bologna came from settlers rich in that heritage.
Lebanon Bologna Today
This treasured treat is still very popular and has a devoted following who seek it out while visiting Central PA. In fact, if you're wondering where Lebanon bologna is made, there is still a popular and authentic company (Seltzer's) that has been producing it in the region since the 1900s.
In the city of Lebanon, PA, the community even hosts a bologna drop every New Year's Eve. So if you're truly looking to become a connoisseur of this meat (or even planning to attend the Bologna drop) there's only one key way to impress the locals — pronounce it right.
Because of the PA Dutch heritage, there is a unique local dialect around regional words, including Lebanon bologna. Always make sure to say "Leb-uh-nin ba-low-nah" when you're asking for some.
Most Popular Lebanon Bologna Brands
Now that you know exactly what Lebanon bologna is, here are some of the most common Lebanon Bologna brand names you can buy:
The key to finding real Lebanon bologna lies in how it's made. First, always check the back to make sure the ingredients specify that the product is made from beef (not a beef mixture or artificial fillers).
Second, learn if the company is using a real smokehouse as opposed to artificial smoke. Actual smokehouses mimic the methods used by those early PA Dutch settlers, which means you get to enjoy a more authentic experience when eating it.
We also recommend shopping from a local, fresh deli so you can ask the merchant directly about where and who they source their bologna from. That way you're not stuck trying to interpret the label with confusing industry terminology on your own.
How to Shop Bologna: What is a "Chub?"
Like any other deli item, you can buy this special sweet bologna sliced. However, you may come across a bologna "chub" for sale. This simply means you can buy a cylinder-shaped, uncut roll. In some cases, that may be the better option if you're looking to stock up in bulk or cube it for a party.
6 Easy Ways to Enjoy & Serve Lebanon Bologna
Since this cured meat offers a different flavor from traditional bologna, here are a few suggestions on how you can enjoy it if you're new to eating this treat.
1. Buckeye Breakfast Sandwich
If you like breakfast sandwiches, another fun twist is to serve this cured meat alongside eggs. Here's our favorite combo to try.
[view buckeye breakfast sandwich recipe]
2. Lebanon Bologna Sandwich
Lebanon bologna is wonderful to enjoy with the right combo of bread and cheese at lunchtime. Find our favorite lunch sandwich (with horseradish for an extra kick) at the link below.
[view lebanon bologna sandwich recipe]
3. Lebanon Bologna Roll-Up Recipe
Hosting can come with a lot of prep work, but with a little cream cheese and five minutes to spare, you can easily use sweet bologna to whip up a delicious appetizer! Learn how to make these easy roll-ups from Kunzler.
[view lebanon bologna roll-up recipe]
4. Bologna Cucumber Slices
If you want a fresher (healthier) twist on the snack above, adding fresh cucumber can be a game changer. Here's an easy and fancy looking appetizer to sink your teeth into.

[view bologna cucumber slices recipe]
5. Bologna Salad Spread
Simply grab a few ingredients and mix up this tasty salad to spread on your favorite brand of crackers, like regular saltines or Ritz crackers.
6. Fresh Charcuterie Board
It's hard to say no to a good charcuterie spread, and Lebanon bologna can complement your offerings perfectly. It goes well with aged cheeses (like cheddar) or mild cheeses (like farmer's cheese or muenster cheese).
Adding some fresh fruit like grapes or strawberries is a great way to offset its tangy flavor and freshen up your board. A spicy or sweet mustard on the side for dipping the sweet bologna is also a must.