Are you tired of trying to figure out what to do with pumpkins after Halloween? Every year, it's hard to not go on a pumpkin buying spree with so many beautiful, different varieties of pumpkins to choose from.
While you may be tempted to just throw them away after Halloween, there are plenty of uses for pumpkins past the holiday. That's why we've put together five of our favorite ideas below so that you'll know exactly what to do with pumpkins after Halloween this year!
Try
Cooking With Leftover Halloween Pumpkin
Aside from making tasty Fall apple picking recipes, it's also fun to incorporate pumpkins into your cooking, especially for hot soups or sauces. Below is our favorite recipe for creating a versatile vegetable stock. Follow the recipe below to learn what to do with pumpkins after Halloween when you feel like trying something new in your kitchen.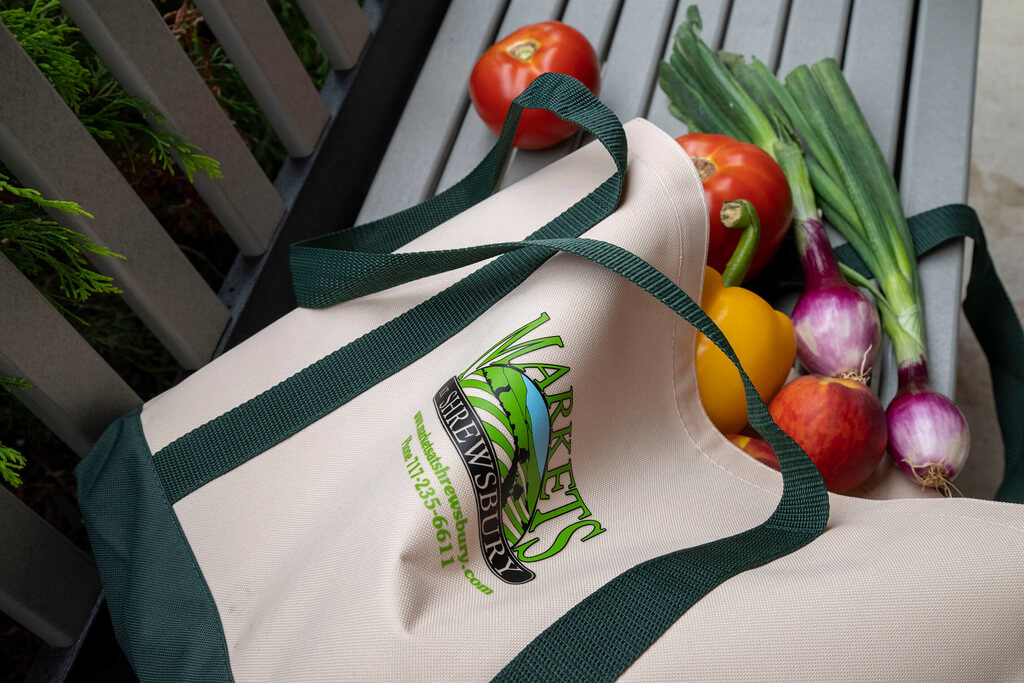 Explore Our Other Blogs
Entertaining & Holidays– Learn how to host perfect dinners and learn about Amish holiday traditions.
In The Kitchen – Explore how to make the most out of your Market's produce and food with recipes, tips & tricks, helpful guides.
Shopping At The Markets– Find helpful advice for shopping at a farmers market on anything from FAQs on shopping in bulk or secrets to choosing the best produce.
Make A Vegetable Stock
Once a chill is in the air, who doesn't love a nice warm soup or hearty sauce at dinner time? Pumpkins are great to use to make your very own vegetable stock, which can become the base of your next dinner recipe. Slightly different from broth, soup stock is a cooking liquid made from simmering vegetables, bones, or meat in water.
While you can use almost any pumpkin on hand, some types of pumpkin are better for cooking. Before you start, check to see if you have one of the better varieties for cooking.
Once you've gathered your supplies, follow these steps below to make your own vegetable stock:
Cut open your pumpkin from the top and pull out the guts inside. Remove as many of the seeds as you can.

Place a pot on your stovetop, add in 2 tablespoons of oil, and heat it on medium heat.

Add the pumpkin pulp in and stir for about 2-3 minutes.

Roughly chop 1 onion (you can leave the skin on) and add it into the pot. You can also add any other vegetable scraps if you have them, taken from leeks, carrots, or squash. Avoid vegetables like cauliflower and broccoli as their flavor doesn't work well in this stock.

Pour in 7 cups of water and bring everything to a rolling boil. Then immediately turn the heat down to a low setting and simmer everything for about 1 hour.

Once finished, strain your liquid mixture into a bowl and throw away the scraps. You now have a rich Fall vegetable stock perfect for making soups or sauces.
Consider canning the stock, following the same canning steps used for fresh produce or preservatives, so you can preserve it for future use during the months ahead when pumpkins are no longer in season. This stock is a great substitute to have on hand for any recipes that require chicken or veggie stock.
Test Beauty
Uses For Pumpkin
You don't have to wonder what to do with pumpkins after Halloween any longer if you've been looking to take the night off and pamper yourself. You have the key to a relaxing spa night right in your hands!
Pumpkin contains lots of antioxidants that can help soften your skin, but it also has lots of fruit enzymes, which exfoliate the skin. This ultimately leaves your skin feeling radiant and glowing.
The easiest way to enjoy those natural enzyme benefits is to create your own homemade facial mask. Check out this great list of different pumpkin mask recipes from Mysa, all made with ingredients you can easily find around your house.
Another one of the best uses for pumpkin is to create your own Fall moisturizer. That way you can keep your skin silky smooth as the air becomes drier. We love this recipe for pumpkin souffle body butter from You Brew My Tea. It requires real pumpkin puree, which you can easily make from the pulp of your pumpkin.
Use It For The Good Of Your Garden
Whether you're an avid gardener or even just enjoy doing your best to try to live a zero-waste lifestyle, you likely enjoy giving back to nature. And we know just what to do with pumpkins after Halloween if you enjoy gardening.
If you already made the decision to start a compost pile to improve your soil or feed your garden, your old pumpkins are a great addition. For any that you've already carved out to make into jack-o-lanterns, simply remove any candles or wax from the inside (if you used it as a light) and cut or smash it until it's in a few pieces. Then cover it with a layer of leaves to aid in its decomposing.
For pumpkins that you haven't carved, first take out the pulp in the middle and consider using it to make your own pumpkin puree or bake the seeds for a snack. While you could leave them in to add to your compost pile, it's possible that the seeds will sprout and you'll end up with pumpkin plants in a place you don't want them next year. Once some of the pumpkin guts are removed, follow the same process for carved ones above to add it to your compost pile.
If you're into gardening, you should also consider saving the seeds separately so you can grow your very own assortment of pumpkins next year. To do so, simply pick out the seeds from the pulp, rinse them underwater, and then space them out on a towel to dry. Then keep the seeds in a cool, dry area for about a week before you store them securely in a seed planting envelope. Next spring, once the danger of frost is over (around mid-May) and the soil is warm, your seeds will be ready to plant.
Feed It To The Animals
Maybe you're one of many people who decided to consider starting a chicken coop in the backyard. Or perhaps you have friends, family, or neighbors with chickens. Either way, the rich nutrients inside your pumpkins are just as good for your feathered friends.
If you donate your leftover Halloween pumpkins to the chickens, they'll eat almost every part until only a little bit of skin is left. If you have a jack-o-lantern, just break it into a couple of pieces and serve it as is. For uncarved pumpkins, you can also just smash them open to give the chickens a head start.
Depending on where you live, you may also have some wildlife friends that enjoy eating pumpkins, like deer, squirrels, or raccoons. If you try opening up your pumpkin and leaving it out, you'll even discover a variety of birds are attracted to the seeds inside. So try leaving your pumpkins outside throughout your yard and keep careful watch to see the beautiful wildlife that comes to feast!
Hold A Smash Party
If you still aren't sure what to do with pumpkins after Halloween, the easiest way to get rid of them is with some good old fashioned fun. Pick up some delicious Fall homemade baked goods and other treats from your local farmers market and invite your friends or family to get ready for an epic pumpkin smashing party they won't forget!
Flannel is optional, but clothing that can get a little messy is a must. Put out an array of objects for your guests to use to do the smashing, like bats, bricks, or hammers next to the line of pumpkins. If you plan to go all out, it may even be a good idea to provide eye goggles for safety.
Once the smashing gets underway, enjoy experimenting and letting loose as you all start destroying the pumpkins. It's an unconventional way to celebrate the Fall season and your guests will leave with big smiles and lots of memories.