When it comes to your big day, you want to make it as memorable and special for guests as it will be for you. Gifting out favors to those who attend is a nice way to do so, but it's hard to figure out the best wedding favors that everyone will enjoy and that fit your budget. Luckily, wedding candy is a great option to keep the cost of favors low and also make everyone happy with a little something sweet.

Below we'll break out the different options you have for picking out candy, from chocolate to soft and hard candy favorites. We'll also include some tips for assembling your candy favors or for serving them if you choose to create a wedding candy bar for your guests to enjoy!
3 Questions To Ask Before Buying
Candy Wedding Favors
Before you buy any candy, make sure you first consider all the factors that will either make it a hit or a flop. The best wedding favor is a gift that accounts for what your guests enjoy, but also fits in with the setting of your day. Here are some questions you need to ask yourself to get started.
1. What kind of care and storage will this candy require?
There's nothing like the magic of a bright sunny day and an outdoor wedding — but if you choose chocolate wedding favors, your guests may find an unpleasant surprise. Even if your guests are seated out of the sun, chocolate wedding favors can still easily melt from the outdoor temperature alone.
Unless you're willing to have coolers set up to hold the candy, you may do better picking a more resilient type of candy. Choices like mints or hard candies will fare much better and can be placed directly at your guests' table setting so they're ready to go at the start of the reception.
2. Who am I inviting?
Most people certainly have a sweet tooth and enjoy a treat to have and to hold. But while collecting RSVPs you may notice wedding guests that require specific dietary accommodations. It's up to you how far you'd like to extend those accommodations, but know that you can meet them with candy options that are:
Gluten-free

Dairy-free

Peanut-free

Sugar-free
3. What is the maximum cost I want to pay per favor?
Experts say that couples typically spend $2 to $3 per favor. However, at the end of the day, it's up to you and your partner to decide how much you're willing to spend. This dollar amount should ultimately be in line with both your overall budget and the size of your guest list (it's easier to splurge on more expensive favors if you have a smaller guest list).
If staying on budget is crucial, think about personalizing candy after you've bought it. Candy with a custom-made wrapper can be costly. However, there are plenty of ways to personalize it, which we'll cover further down.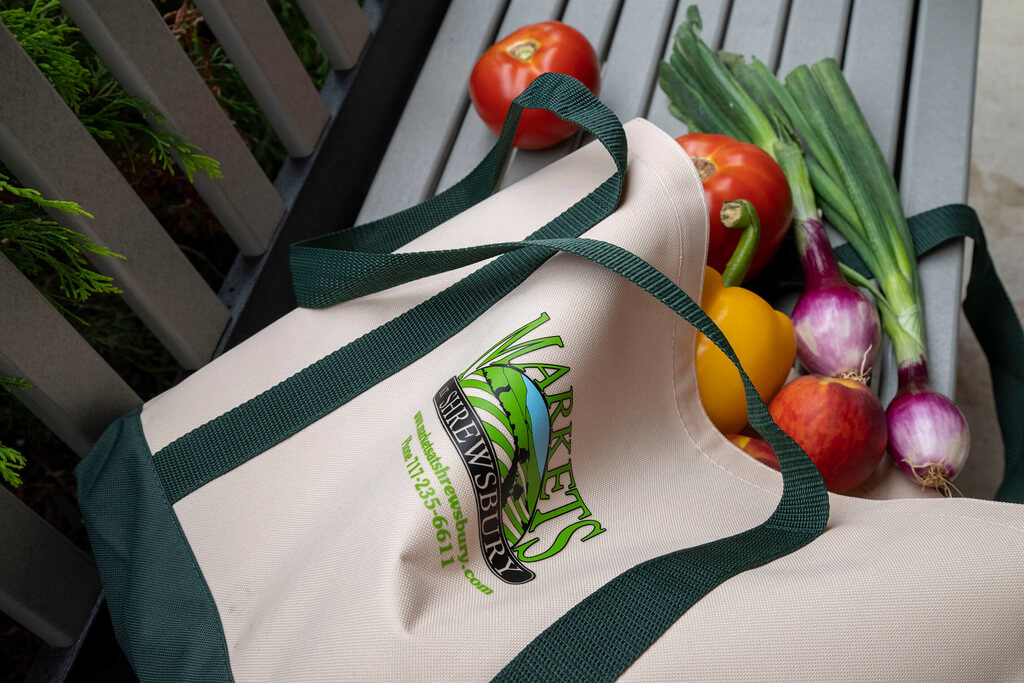 Explore Our Other Blogs
Entertaining & Holidays– Learn how to host perfect dinners and learn about Amish holiday traditions.
In The Kitchen – Explore how to make the most out of your Market's produce and food with recipes, tips & tricks, helpful guides.
Shopping At The Markets– Find helpful advice for shopping at a farmers market on anything from FAQs on shopping in bulk or secrets to choosing the best produce.
Best Candy For Wedding Favors
When it comes to finding the best candy for wedding favors, there's certainly no one right answer. What works best for you will depend on the logistics of your special day and what fits your budget criteria.
Below we'll take a look at different categories of candy and some of the top options to choose from. And if you're new to shopping in large quantities, don't forget to check out this guide to shopping in bulk for beginners first.
Chocolate Candy Wedding Favors
There's nothing that beats the rich taste of chocolate. As of a few years ago, up to 80% of American adults were eating chocolate throughout a whole year.
Our top 5, budget-friendly wedding options include:
Mini chocolate bars

Handmade peanut butter cups

Chocolate caramels & truffles

Chocolate-covered coffee beans

Handmade fudge
Wrapped Candy for Wedding Favors
If you're wanting candy that's ready to pass out as soon as you get it, be on the lookout for wrapped candy for wedding favors. While you can easily add a small sticker or tag to personalize it, this candy also comes ready to hand out as is — saving you the time and headache of assembling favors.

Some elegant and classic options for wrapped candy include:
Colored Candy for Wedding Favors
Hosting a less traditional wedding and looking for colored candy for wedding favors that stands out? There are plenty of fun colorful candies you can choose from in a variety of flavors that are sure to make your guests smile.

Our favorite colored candy options include:
Jolly ranchers

Fruit-flavored Tootsie Rolls

Jawbreakers

Assorted gummy candies

Rock candy sticks

Jelly beans

Fruit Lifesavers®

Lollipops

Gumballs
Traditional Wedding Candy
Maybe you're hosting a more formal affair and wondering if there's any traditional wedding candy to match your special day. Thankfully, you'll find plenty of fun and sweet options that can match the elegance of your day.

Some classic types of candy you can use include:
Chocolate-covered mints

Party mints

Sugared almonds (also called

Jordan almonds

)

White Lifesavers®
Tips For Assembling
Wedding Candy
Favors
Once you pick your candy, it's time to figure out how you'll be presenting it for guests. Consider doing a trial run by grabbing a few different favor packaging materials and assembling 2-3 options to decide what you like best.
Depending on how crafty you are, there are plenty of great DIY ideas for creating your wedding favors. Or you can easily buy clever and personalized accessories and just enlist a few friends to help put it all together. Below are some of our favorite tips for putting it all together.

Put It In a Ready-Made Box or Bag
If you're looking to do minimal work, there are plenty of premade favor packaging options available to shop from. Just consider the size and capacity of what you pick so that it doesn't look too empty or too crammed with the amount of candy you're giving each guest.
Add a Personal Touch with Extra Decoration
As mentioned above, it's often a more cost-effective solution to add personalization onto your candy packaging afterward, instead of paying a hefty price for custom-printed candy wrapping.
Some of our favorite ways to make favors personable include:
Extra ribbon, string, or twine

Fresh snippets of greens

Bows
Tips For Offering a
Wedding Candy Bar
If you're looking to put a twist on tradition and serve up your wedding candy differently, consider if setting up a wedding candy bar is right for the big day. Your guests can grab a bag and choose the candy they like best, so everyone ends up with a favor they like.
Estimate How Much Candy You'll Need
To get started, you'll need to make sure you have enough candy. When it comes to how much to buy, we recommend estimating at least 4 oz. of candy per guest. Not every guest will grab some, but it ensures you won't accidentally run short.
So take your total guest count and multiply it by 4 to get the total ounces needed. From there, it's up to you to choose how many different candy options you offer, you'll just need to make sure that it totals up to the final ounce amount you need.
Setting Up Your Wedding Candy Bar
Next, it's time to think about the logistics. You'll want to make sure your guests have a seamless experience and that starts with making sure the candy bar is set up in its own devoted, easy-to-access area.
We recommend making sure your candy bar is:
Stocked with bags and serving utensils (scoops, tongs, etc.)

Set up with serving jars and containers to hold the candy

Color-coordinated to match your theme

Decorated with backdrops and signs (so it stands out)
When Should I Buy Wedding Candy Favors?
Now that you have ideas on different types of candy favors available and ideas for serving them, you're likely thinking about the next steps. Timing is everything when it comes to buying a consumable wedding favor. You want to make sure you have it ahead of time, but it's also important that it still tastes fresh.
It's to your benefit to not buy wedding favors too early because you likely won't have a firm idea of how many guests are actually attending. The best rule of thumb is to purchase the candy about one month beforehand.
The biggest perk of working with a local candy provider is that you can place your order ahead of time so you know it's taken care of, but arrange for pickup closer to the wedding. That way you know you're getting candy that's fresh and ready for your guests to enjoy!