From Memorial Day to Labor Day, summer is jam-packed with warm weekends that are perfect for gathering with family and friends. If you're hosting, it might seem overwhelming to nail down the perfect summer cookout menu — but it's doesn't have to be. Choose a few crowd-pleasing favorites and your menu is set.
Grilling a Perfect Burger
Nothing says summer cookout like a delicious burger. Whether you're a grill master or a grill novice, follow these tips for a juicy, beefy burger.
Start with an 80/20 beef mixture. That's 80% lean and 20% fat. A higher fat content results in a juicier burger.
Form your burger patties to be bigger than your bun. Burgers will shrink when cooking.
Indent the center of each patty with your thumb to avoid a "balloon" burger that inflates while cooking.
Pre-heat your grill for 15 – 25 minutes. The pre-heat temp should be 400° F.
Don't give your burgers too much attention once they hit the grill. They cook best when they have sustained, uninterrupted heat.
Cook ground beef burgers to an internal temp of 160° F.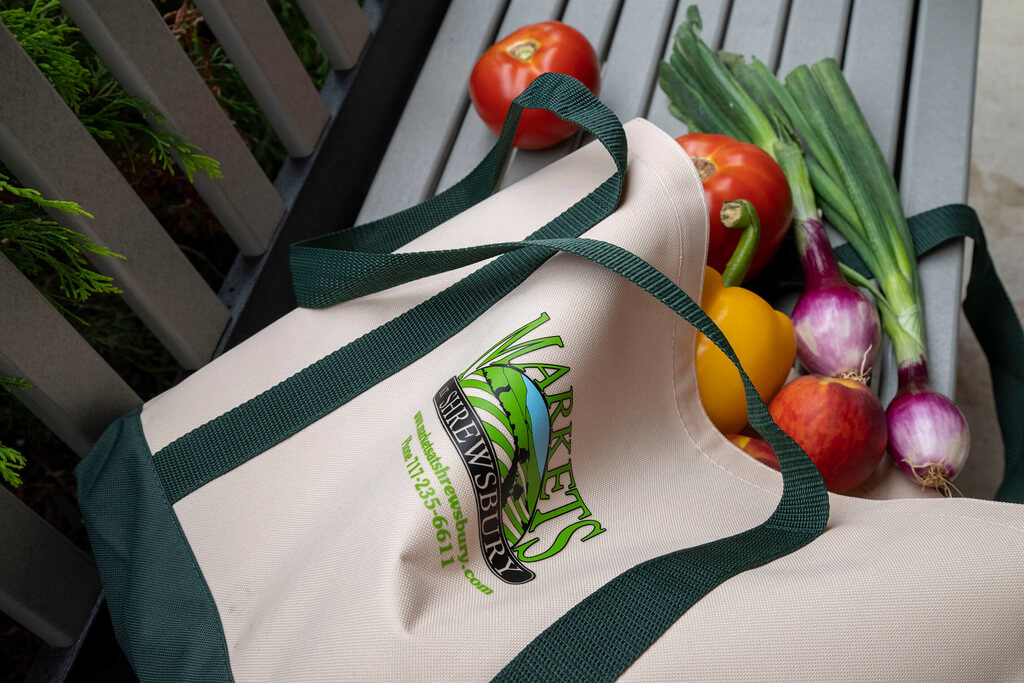 Explore Our Other Blogs
Entertaining & Holidays– Learn how to host perfect dinners and learn about Amish holiday traditions.
In The Kitchen – Explore how to make the most out of your Market's produce and food with recipes, tips & tricks, helpful guides.
Shopping At The Markets– Find helpful advice for shopping at a farmers market on anything from FAQs on shopping in bulk or secrets to choosing the best produce.
At Markets — Visit Patch's Poultry, not only for high-quality ground beef, but other grilling favorites including old-fashioned hot dogs, steaks, ribs, sausages, and chicken.
Summer Cookout Menu Sides
Summer cookout sides can be the most fun part of your menu because anything goes! Your spread can include everything from corn on the cob, and baked potatoes to baked beans and classic salads.
Potato salad is a popular side dish for cookouts and picnics. Follow these tips to make sure everyone is begging for your recipe.
Choose a waxy potato instead of a starchy potato — Red potatoes, new potatoes, and Fingerling potatoes are good options.
For perfectly cooked potatoes, submerge them in a pot of cold water and then bring the water to a boil.
Cook your potatoes until they are tender when poked with a fork, typically 8-12 minutes.
If you're using a mayo-based dressing, wait until the potatoes cool before adding your dressing. For vinaigrette dressings, you can mix your dressing when the potatoes are still warm.
To learn more about the various types of potatoes and their best uses, read our blog.
The secret to semi-homemade baked beans:
There is something to be said for cooking from scratch but what if you can get the same great flavor and scratch-made taste without waiting 12+ hours for your dish to be complete? Many people have found the secret to quick, semi-homemade baked beans — a can of pork & beans!
Start with plain pork & beans and create your own unique flavor profile using a combination of the following additions:
Bacon
Brown sugar
Molasses
BBQ sauce
Dijon mustard
Ketchup
Onions, peppers, or garlic
At Markets — Don't have the time for "made from scratch" side dishes? The Salad Shack sells a variety of homemade Amish sides including potato salad, macaroni salad, and creamy coleslaw.
Go Simple with Your Summer Desserts
You don't have to go all out when choosing a dessert for your summer cookout menu, though we always recommended some delicious Amish baked goods. Cut up a platter full of watermelon slices and you're done! Watermelon is kid-approved and will make any adult guest feel like a kid again.
How to choose the best watermelon:
A ripe, juicy watermelon is near perfection, but you don't know what's inside until you make that first cut. However, there are a few things you can look for that will help you choose the best watermelon.
Weight — It's not about the size of the watermelon, it's about the weight. No matter the size, a ripe watermelon will feel heavy.
Color — Flip to the underside of a watermelon and look for a yellow patch. As watermelons ripen in the field the bottom side turns white and then a creamy yellow.
Sound — Tap the underside of a watermelon and listen for a deep hollow sound. Under-ripe or over-ripe melons will sound dull.