Any good cook knows that the tools you use are just as important as your ingredients or recipes. That's why many choose to use stoneware pieces for baking, roasting, and more. And with proper stoneware care and use, you can continue using your favorite pieces for years to come or even pass them down to other generations. Keep reading below to learn more about what stoneware is, as well as tips for using and cleaning it.
What Is Stoneware?
Stoneware is a non-porous type of cookware that can transfer heat evenly for perfect cooking every time. It undergoes a creation process that's similar to regular pottery pieces, but the end result is much stronger. Stoneware has several differing qualities from earthenware, but the key one is that stoneware is fired at a much higher temperature.
Made of non-refractory fire clay, it's fired between 2,200 to 2,800 degrees Fahrenheit. Because of this higher firing temperature, it achieves a stone-like quality that feels heavy and more solid than an earthenware piece.
Technically, stoneware also doesn't need to be glazed like earthenware because its firing process also makes the clay waterproof in the end. So if you enjoy the look of clay pieces but don't like the fragility of them, this may be a better and more practical alternative.
It's also a thicker option than other popular materials like china or porcelain, which can chip easily. Stoneware is thicker than the two and you can tell this simply by testing them all in the light. China and porcelain are translucent and will allow light through, but stoneware is denser. Hold it up against the light and you won't see any shining through.
The Benefits of Using Stoneware
The primary reason you may hear so much about this type of cookware is because of its potential to stand the test of time, making it a worthwhile cooking investment. With proper stoneware care and use, you'll even be able to share it with the future generation of cooks!
Some of the other perks are that it:
Heats evenly across the surface and retains heat well.

Creates crispy crusts, moist interiors, and perfectly browned finishes.

Provides a toxin-free cooking option (so it's free of lead and chemical coatings).

Avoids retaining odors from foods like fish.

Produces quality cooking results as it can be seasoned over time.
Plus, if you're not convinced yet, it's worth considering that stoneware has been used by people for thousands of years. From its origin in China to being featured on the Food Channel, it's had all kinds of social buy-in from cooks through the centuries. That being said, let's explore stoneware care, so you can give your stoneware piece a chance to build up its own rich history in your kitchen.
How to Clean Stoneware
& Other FAQs
Like any piece of cookware you get, it's important to establish the kind of cleaning care your piece needs right away. Make sure to first read through any advice or instructions that come with your stoneware item so you know how to clean your stoneware properly.
The most crucial key to stoneware care and use is to always make sure it's brought to room temperature before cleaning. Rapid temperature changes can cause thermal shock, which means your stoneware has the potential to crack and chip.
As far as soap, avoid using any citrus juices or citrus-based cleaners (read your detergent label carefully) as those will ruin any exterior gloss. Additionally, don't use metal pads or utensils that will scratch. Instead, clean it off with nylon pads.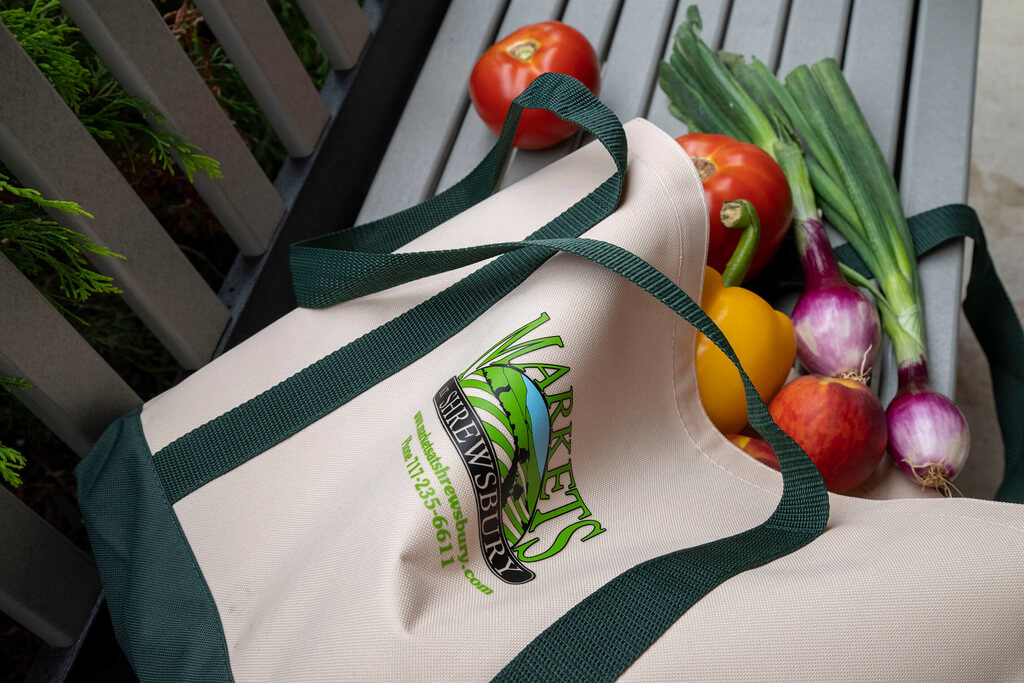 Explore Our Other Blogs
Entertaining & Holidays– Learn how to host perfect dinners and learn about Amish holiday traditions.
In The Kitchen – Explore how to make the most out of your Market's produce and food with recipes, tips & tricks, helpful guides.
Shopping At The Markets– Find helpful advice for shopping at a farmers market on anything from FAQs on shopping in bulk or secrets to choosing the best produce.
How Can You Season Stoneware?
If you're looking to season your stoneware for better flavor when cooking, then you'll only want to wash the pieces with hot water and no soap. This will allow oils baked on it to build up and create a layer that protects the stoneware with each use and makes it easier to clean off food. This seasoning process is simply a way to create a corrosion- and stick-resistant coating using natural means.
That being said, if you have some food buildup that's tough to clean, we'd recommend using a good set of nylon pan scrapers. Look for a set with rounded edges so you can easily reach corners or tight spots. Soaking your pan in hot water for a half-hour and then using a scraper can help get it clean while keeping the seasoning intact.
Is Stoneware Dishwasher Safe?
Figuring out how to clean stoneware is a lot easier if you get a piece that's dishwasher safe. However, not all pieces are. Typically if your piece is not glazed, it should be hand-washed only. But some types of glazed stoneware are dishwasher safe. You'll just need to consult any instructions that come with it.
Similar to what's above, just make sure that your stoneware is cooled to room temperature before throwing it in the dishwasher. Also, keep in mind that if you're interested in seasoning your piece, the dishwasher will remove that seasoned layer. It's best to opt for handwashing over the dishwasher in that instance.
Is Stoneware Oven Safe?
Yes, stoneware is oven-safe, but you need to pay special attention to how you handle it. It's perfectly safe to use for cooking, but the key is to avoid rapid temperature changes. At the same time, that doesn't mean you should preheat the piece either.
It's best to not put empty stoneware in the oven and preheat it, otherwise, it will likely crack or break. Just make sure it's at room temperature, the oven is done preheating, and then you're good to place it in the oven.
Additionally, if you're making dense, frozen food like chicken or large cuts of beef from your local butcher, make sure they're thawed first. However, if you're making a pizza or small frozen bite-size foods, those are fine to spread evenly over the surface of your stoneware and heat up directly from the freezer.
In the same vein, make sure that you don't freeze a casserole in your stoneware dish and then pop it directly into the oven. While you can absolutely freeze foods in the stoneware, it'll need to be moved to the fridge and completely thawed before cooking.
Do You Have to Change Cooking Times?
Apart from stoneware care and use, you may be wondering if it'll affect your recipes. Many cooks have found they can continue using the same baking times and temperatures as originally listed in their cooking directions.
The only time you may have to test adjusting these factors is if you have a convection oven or if you have a baking time of less than 10 minutes. In that instance, you might want to add 1-2 minutes of cooking time.
Is Stoneware Microwave Safe?
Unless you have a piece clearly labeled as such, it's best to avoid using it in the microwave. If you have a glazed stoneware dish, there's a risk that the paint might have a trace amount of metals or materials that absorb microwave energy and can cause damage.
If your stoneware says it's microwavable, make sure you also stay mindful of thermal shock. Make sure you don't put stress on your piece by switching it between extreme temperature changes too quickly.
Is Stoneware Refrigerator Safe?
Again, if you're careful with not putting a hot stoneware piece in the fridge, it's perfectly safe to store your piece in the fridge. Just make sure it's at room temperature before you pop it in. If you're still concerned about thermal shock, consider transferring food in or out of a different container and not storing your stoneware directly in the fridge.