There's nothing more thrilling than the bustle of Christmastime. Whether it's perfect, fresh-baked Christmas cookies or enjoying houses decked out in decorations — there's plenty of fun holiday activities to enjoy. However, if you're visiting or just moved to Pennsylvania during the holiday season, you may have noticed some unique Pennsylvania Dutch Christmas traditions you've never seen before. Keep reading to learn more about these special holiday traditions below.
Hiding The Pickle In The Tree
One of our favorite parts of a Pennsylvania Dutch Christmas is the special tradition of hiding the pickle in the Christmas tree. And it's likely to become your family's new favorite tradition too! Some claim that it's an old German game while others claim that it all started thanks to a Woolworth's department store around the late 1800s.
The latter legend explains that Woolworth's received a shipment of glass ornaments from Germany that were shaped like various fruits and vegetables. Customers, specifically early German American immigrants, were so taken with the glass Christmas tree pickle ornament that they invented this fun game to play at Christmastime.
However, some theorize it's more likely that a smooth-talking salesman invented the game to sell this particular ornament. No matter what the origin story is — it's a great way to have some fun before opening presents.
To play, simply designate someone to hide the ornament anywhere they choose in the tree. Then on Christmas day, gather everyone around and invite them to search for the pickle. Whoever is able to find it first gets an extra present, which can be anything you choose, even if it's just a small gift card.
And while you're busy looking for the pickle on Christmas day, serve up some fresh pickled treats as you play for extra humor! All ages are sure to love this fun little competition as you gather around the tree to celebrate the holiday.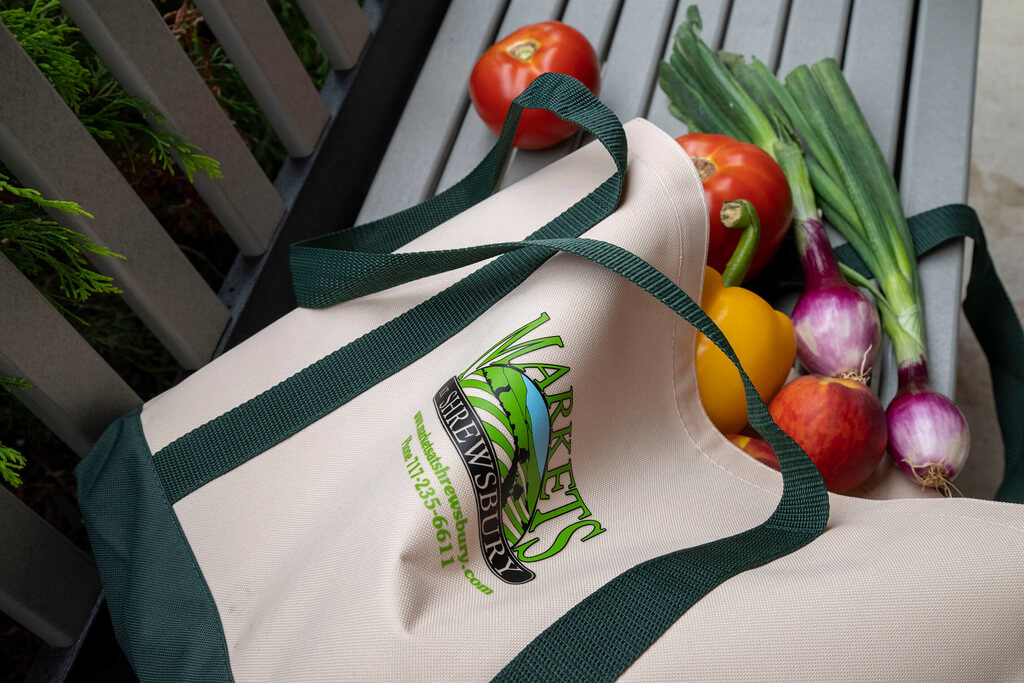 Explore Our Other Blogs
Entertaining & Holidays– Learn how to host perfect dinners and learn about Amish holiday traditions.
In The Kitchen – Explore how to make the most out of your Market's produce and food with recipes, tips & tricks, helpful guides.
Shopping At The Markets– Find helpful advice for shopping at a farmers market on anything from FAQs on shopping in bulk or secrets to choosing the best produce.
Turning The Christmas Tree…Upside Down
Yes, you read that correctly. Another one of the fun Pennsylvania Dutch Christmas traditions is to hang the Christmas tree upside down and decorate it. There are many different ideas on how this practice came into existence.
Some say that hanging the Christmas tree upside down is a very old European tradition either rooted in religion or a need to save space in small homes. However, in Pennsylvania Dutch country there's a slightly different origin story.
Historians believe that early German immigrants did bring this tradition over from Europe. However, their reason for hanging the tree upside down was a practical one. Oftentimes, tree decorations were made from edible components, like popcorn, cranberries, or oranges on a string to make a garland for the tree. These early settlers hung their tree upside down so that pests like rats or mice couldn't snack on their decorations.
Today, if you visit Pennsylvania Dutch country, you may still find some houses set up an upside-down tree. Mice may be less of an issue and fake garland is easy to find, but it's a fun way to pay homage to the past. If turning your tree upside down sounds like too much work, you can still enjoy part of this tradition by purchasing fresh produce like oranges at your local market and turning them into a homemade garland for your tree.
Welcoming The Belsnickel
As strange as it sounds, the Belsnickel is not a Pennsylvania Dutch word to use after someone sneezes — he's actually a figure similar to Krampus, albeit a little less scary.
The Belsnickel is a popular character from German folklore, possibly based on a servant who assisted Saint Nicholas. Every year, the Belsnickel comes by himself a few weeks before Christmas wearing furs and torn, ragged clothing. In his one hand, he holds a switch made of brushes for the naughty children. But in his pockets, he has lots of candy and other tasty treats for children who are good. Clearly there's some motivation to be good, because being naughty for the year warrants a strike from the Belsnickel's switch.
While the Belsnickel is a popular part of Pennsylvania Dutch Christmas stories, he may be a bit too grim and scary for your young ones. If you want a more lighthearted visitor, we recommend gathering around to read the fun version of a Pennsylvania Dutch Night Before Christmas. This book includes some fun Pennsylvania Dutch phrases and only invites the friendly Santa Claus for a visit.
Hanging A Moravian Star
If you've driven around for the holiday season and noticed a particularly pointed star (26 points to be exact) adorning porches, windows, and buildings, you've likely been introduced to the Moravian Star. This religious epiphany decoration is very popular in Germany. And when a German Christian sect of religious believers known as Moravians arrived in Pennsylvania during the 1700s, they brought this star along with them.
The star itself symbolizes the birth of Jesus and is supposed to also represent the Star of Bethlehem mentioned in the Bible. If you're hanging one according to the tradition, the star is hung on the first Sunday of Advent and it remains up until Epiphany day on January 6th, which represents the coming of the Magi to visit baby Jesus.
Some may display it in keeping with their faith while others display it because they admire the beauty of this pleasingly-shaped star. A place named Lititz is particularly famous for displaying the Moravian star in honor of the large settlement of Moravians who originally founded the town. However, a drive around other parts of Pennsylvania will show you lots of people enjoy displaying this beautiful, classic decoration.
Celebrating Second Christmas
Last but not least is one of our favorite Pennsylvania Dutch Christmas traditions — Second Christmas! While you may think that the Amish lead a reserved lifestyle, they certainly have their own set of fun holiday traditions and love to celebrate as well.
Just like Boxing Day in the U.K., Second Christmas is observed the day after Christmas. The Amish take this day off as well and use it to visit more families and friends that they couldn't spend time with on Christmas day. It's always hard to fit seeing everyone into one day, especially when you have a large family. Second Christmas gives both children and adults more time to see their loved ones and celebrate the holiday.
While most Americans may not get to observe Second Christmas, there certainly is nothing like spending the holidays together. Perhaps that's why so many of these Pennsylvania Dutch Christmas practices have withstood the test of time. Each one offers a fun way to celebrate the beauty of the season and gather around for some quality time with those we cherish.