Amity Junction, the Market's on-site coffee shop proudly roasts Lancaster County Coffee. Not only can you order specialty drinks, but you can also purchase ground coffee by the bag. But, did you know that the benefits of a fresh cup of morning coffee go way beyond getting your caffeine fix? There are numerous uses for coffee grounds, both inside and outside your home, so stop tossing them into the garbage!
Uses for Coffee Grounds in the Garden
Composting is one of the best ways to use fresh-ground coffee. They are nitrogen-rich "green" materials that aid in protein production. But, there is so much more that you can do. If you have a green thumb, here are ways that you can apply used coffee grounds for plants or to keep pests out if your garden.
Fertilize Your Soil — If your garden consists of the healthiest soil, you're in the minority. Most gardeners have to deal with less-than-ideal soil and need additives to improve it. Coffee grounds are fresh organic materials that are high in nitrogen, potassium, and phosphorus. Sprinkle them throughout your garden as a slow-release fertilizer to help improve your soil's drainage, water retention, and aeration.
Adding Acid to Plants — Adding coffee grounds to your soil also lowers the soil pH, which means you're raising the acid level in your soil. This is a great way to boost the growth of acid-loving plants, including azaleas, hydrangeas, rhododendrons, and blueberries. The acid can also alter the color of plants, for example making hydrangea plants bloom bluer. Root crops, like carrots and radishes, also benefit from acidic soil, but tomatoes do not. One thing to remember is that fresh coffee grounds are acidic while used coffee grounds are neutralized.
Insect- and Critter-Repellent — Used coffee grounds in the garden are also beneficial for keeping slugs, snails, and beetles away from plants. It's as easy as sprinkling used grounds around the perimeter and throughout your plant beds. Used coffee grounds also do wonders for keeping away furry critters, like cats and rabbits, which means your garden will no longer serve as a litter box or dinner buffet.
Make Your Sidewalks Safe — If winter weather catches you unprepared, another surprising use for used coffee grounds is to help melt ice or snow on your sidewalks. The gritty texture creates traction and reduces slipping, while the dark color attracts heat which speeds up the melting process.
Household Uses for Coffee Grounds
Coffee is not just beneficial outdoors! There are also a number of household uses for coffee grounds. It can help get rid of bad smells, scrub up dirty messes, or protect your pets.
Neutralizes Odors — The nitrogen found in coffee is not only beneficial in the garden, but it also helps inside your home as well. Most importantly, it can help absorb and eliminate odors in the air. Instead of using baking soda, you can place a small bowl of used coffee grounds in your fridge or freezer to keep pungent food smells in check.
Freshen Your Garbage Disposal — Cleaning your garbage disposal with coffee grounds is another way to eliminate smells in your kitchen. Here's a quick recipe for creating coffee ground cleaning tablets.
Start by drying out 1 cup of used grounds and then mixing them 3/4 cup Epsom salt, 1/2 cup baking soda, and 3 Tbsp white vinegar.
Use the mixture to create small balls, lay them on a baking sheet covered with parchment paper, and place in the freezer.
To clean your garbage disposal, drop one or two balls into the running disposal and rinse with cold water.
Although coffee grounds can be used every once in a while as a cleaning method, it is not suggested that you dump your morning coffee grounds down your disposal on a daily basis. They can build up in drains and pipes and cause clogs.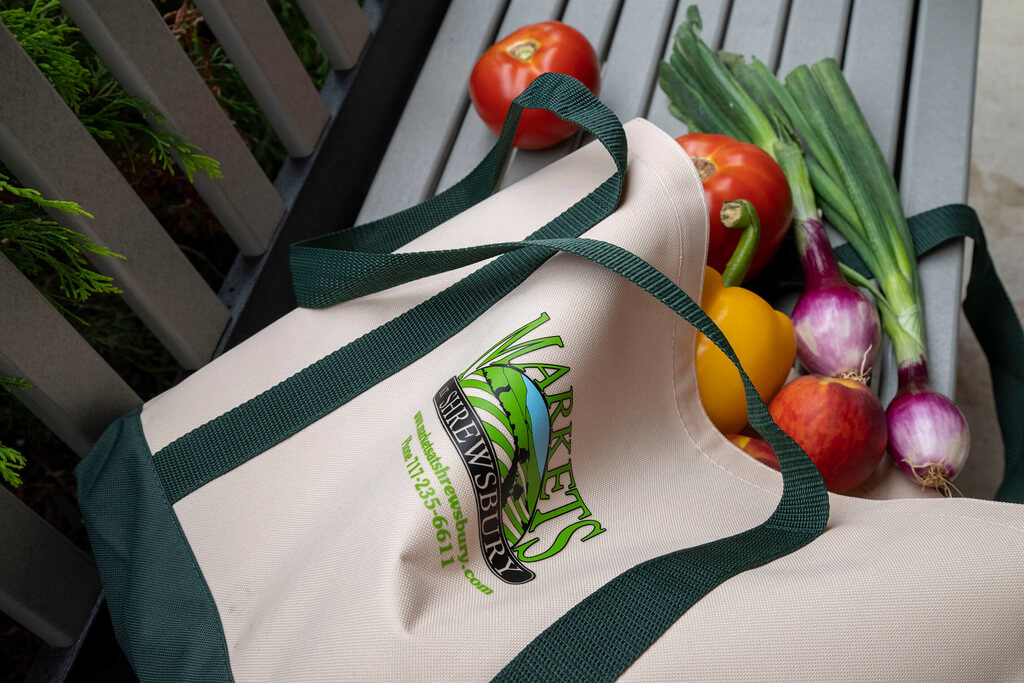 Explore Our Other Blogs
Entertaining & Holidays– Learn how to host perfect dinners and learn about Amish holiday traditions.
In The Kitchen – Explore how to make the most out of your Market's produce and food with recipes, tips & tricks, helpful guides.
Shopping At The Markets– Find helpful advice for shopping at a farmers market on anything from FAQs on shopping in bulk or secrets to choosing the best produce.
Flea Removal — Used coffee grounds can also be used as a natural way to protect your pet from fleas. After you shampoo your pet, rub coffee grounds throughout their fur and then rinse. But be sure your pet does not consume the coffee grounds.
Even if natural remedies are your preference, prescription treatments may be necessary if the problem persists.
Cleaning Pots and Pans — If you're battling pots and pans with caked-on food and don't have a steel-wool scrubber handy, you can use used coffee grounds in a pinch. Their texture makes them a good abrasive cleaner that's ideal for scrubbing. Beyond pots and pan, they can also be used to scrub kitchen sinks or grill grates. Coffee grounds also have antibacterial properties which help them sanitize as well as clean.