Tired of feeling cold and thinking of ditching your synthetic clothing for a more natural option like wool? As you're shopping around, don't forget to consider the benefits of alpaca wool in your search for warmer clothing!
It's actually a step above merino wool, and it may be a better alternative for sensitive skin. Learn more about what sets Alpaca Wool clothing apart below and learn what to look for while shopping it from your local merchant.
Benefits Alpaca Wool at a Glance
If you've ever thought that alpacas seem similar to llamas, you're not far off. Both are actually a part of the camelid family of species. Alpacas were domesticated by people roughly 5,000 years ago, but humans were using their wool long before that. In some civilizations like the Incan Empire, this wool was a luxury reserved only for royal use.
Thankfully, today, alpaca wool is within reach for all of us. It's still recognized as a great fiber option for clothing, especially because it is an environmentally-friendly and renewable resource. When the alpaca's coat reaches a certain length, it's shorn and then the fleece is carded, spun, and washed. And this process can be repeated dozens of times.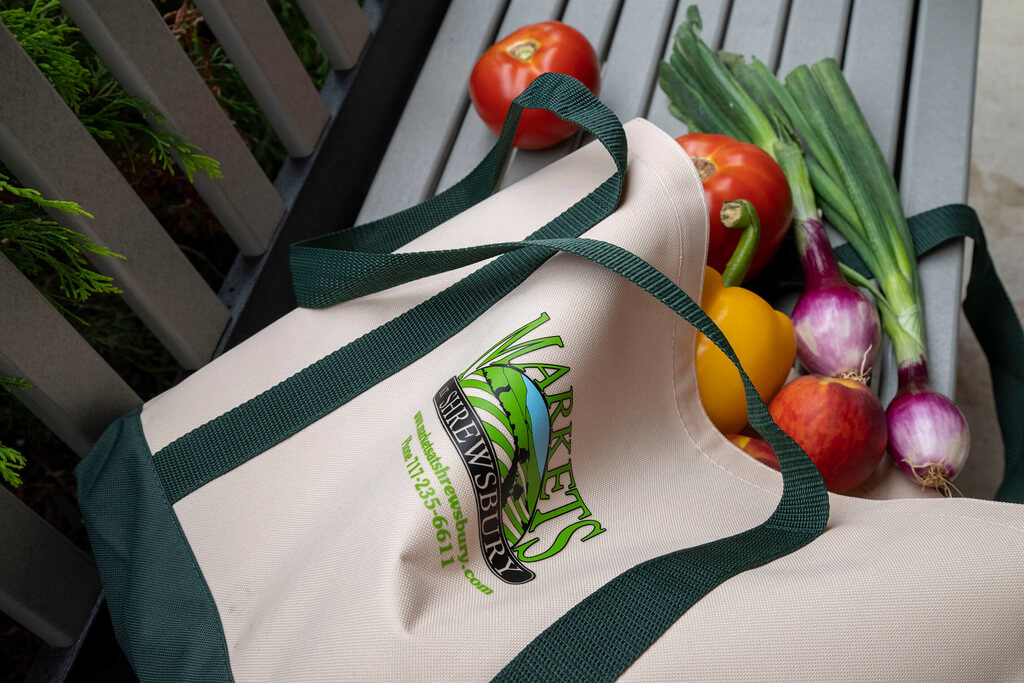 Explore Our Other Blogs
Entertaining & Holidays– Learn how to host perfect dinners and learn about Amish holiday traditions.
In The Kitchen – Explore how to make the most out of your Market's produce and food with recipes, tips & tricks, helpful guides.
Shopping At The Markets– Find helpful advice for shopping at a farmers market on anything from FAQs on shopping in bulk or secrets to choosing the best produce.
However, those reasons aside, people also find that wearing this type of wool is much more comfortable than sheep wool. There are several reasons, which we'll explore below.
The Benefits of Alpaca Wool vs. Sheep Wool
Both technically undergo a similar collection process, but if you take a close look their coats have different genetic structures. It's not so much a matter of alpaca vs. sheep wool, as both are good quality. It just depends on what types of benefits you're looking for as a consumer.
Sheep wool can feel more rough and itchy, whereas alpaca wool is very soft and does well for people with sensitive skin. Part of this is because sheep coats have lanolin and alpaca coats have none. Ultimately, this difference in fibers is what sets the two apart and leads to the unique benefits of alpaca wool.
The Top 5 Benefits of Wearing
Alpaca Fiber
Anyone who has worn both can attest that alpaca clothing feels much softer and is easier to wear and care for in the long run. Here are some of the top reasons people like choosing clothing with wool from alpacas.
1.
Alpaca Fiber
Offers Better Warmth
Testing of alpaca fiber has shown that it's up to three times warmer than sheep wool. The reason behind this has to do with alpaca hair being medullated. In plain terms, this means that it's hollow in the center.
Those hollow areas hold onto warmth better, compared to sheep hairs which are dense in the middle. A secondary benefit of that space in the fibers is that it also makes a finished garment lighter to wear, so you can be comfortable all day long.
2. Alpaca Wool Is Hypoallergenic
Lanolin is a waxy substance that's produced naturally among some animals (like sheep) and it can cause allergic reactions in people. Those who are sensitive to it may experience itching, red eyes, and blisters, to name a few symptoms.
As mentioned previously, alpaca hairs don't contain lanolin. This is why it can be classified as a hypoallergenic material, making it great for people with skin sensitivities.
3. It's Less Prone to Mat or Pill
One of the best benefits of alpaca wool is that with proper care it can last seemingly forever! Plus, because the fibers are strong, long, and silky, they're less prone to pilling, unlike other animal materials. This keeps your garment looking as good as new, so you can enjoy wearing it longer.
4. Alpaca Fiber Is Naturally Wicking
Materials that are naturally wicking draw moisture away from the body and allow it to evaporate quickly, so you stay dry and comfortable. This feature is especially key for people who enjoy hunting, hiking, or simply being outdoors and are possibly in wet conditions or sweating from physical exertion.
5. It's Softer
Last but not least, the most popular of all the benefits of alpaca wool is that it is extremely soft. Some even compare it to cashmere. The reason for this softness is that it has a lower micron count.
Microns are the diameter of a fiber measured in one-thousandth of a millimeter, which is very tiny. Sheep wool has higher microns, making it feel a bit rougher. However, some types of alpaca wool can have a micron count as low as eighteen!
Alpaca Wool Quality
: Know What to Look For
Ready to go out and buy some alpaca clothing? To get all the great benefits listed above, make sure you're asking the following questions.
Is it soft to the touch?

Does it feel itchy?

Does it feel cool to the touch?

If I touch it, does it shed? (Real alpaca wool shouldn't)
One benefit of choosing to shop with a local seller is that you can learn more about the origin of the clothing, so you can be sure of its quality. However, if the alpaca clothing passes all these tests, then you're on your way to enjoying its comfy and cozy benefits!