When most people think of fruit, they think of summer — full of sweet watermelon and juicy peaches. The truth is, there are fruits in season every month of the year. Our seasonal fruit guide will help you choose the freshest, ripest produce for your family.
Why Should I Eat Fruits in Season?
While many fruits can be found on store shelves year-round, there are a number of advantages to eating fruit when it is in its best season. Here are a few reasons to buy fruit in season:
Save Money – In-Season fruit is cheaper because it takes less work for farmers to grow. You may be able to get a "local" pineapple in Pennsylvania, but it likely took a lot of heaters and lamps to grow it.

Get Tastier Fruit – Fruit tastes better when it is ripe and ready to be picked. Out-of-season growing can create narrow margins for farmers, making them pick fruits prematurely in order to turn a profit.

Get More Nutrients – Eating

fruit in season

will likely cause you to eat a wider variety of fruits. Not only is this good for your wallet and your local farming community, it means a wider variety of micronutrients for your body.
How to Choose Ripe Fruits
Fruits will let you know when they are ready to eat. Here are a few easy ways to tell if you're picking the best piece of fruit from the bin.
Color
Color is one of the easiest ways to detect if fruit is ripe and ready to eat. If the color of the fruit in question is dull or unnatural, it probably wasn't picked at the right time, or isn't ready to be eaten yet.
Feel
While texture and firmness will vary by fruit, ripe fruit is typically firm, but has a little give when squeezed. The skin should generally feel smooth, and not have any soft spots, which can indicate bruising under the skin.
Fruit should also feel dense and substantial for its size. This is especially true for citrus fruits, which contain far more juice when ripe. If you're buying citrus just for its zest, go for a lighter-feeling lemon or lime, which will contain less juice and be easier to zest.
Smell
If the smell of the fruit in your hand doesn't make your mouth water, it probably isn't ready to be eaten just yet. Ripe fruit should be fragrant, especially around the stem.
Cooking with Fruit
If the extent of your experience cooking with fruit is cranberry sauce at Thanksgiving, you're missing out! Here are some quick and easy ideas for including fruit in your cooking:
Add fruit to salads. From fresh strawberries to grilled peaches and pineapple, fruit can add the perfect hint of sweetness to an otherwise earthy salad.

Dive into the world of dressings. One less-common way to cook with fruit is to try your hand at a fruity vinaigrette.

This recipe

only takes 10 mins, and you probably already have most of the ingredients on hand.

Chop fruit evenly. While the style of chopping will depend on the recipe, the more evenly you chop your fruit, the more evenly it will poach, grill, or fry.

If you're nervous about cooking with fruit, try a no-bake recipe, like a

mango salsa

or this colorful

melon pasta salad

.
Baking with Fruit
Adding fruit into your baked goods can be a great way to add nutritional value to an otherwise sugary dessert or snack. Here are a few tips for including fruit in your baked goods:
Prevent food waste by

baking with fruit

. Those brown bananas and bruised apples will make delicious banana bread and apple pie, and no one will be the wiser that the produce inside it almost went into the trash.

Prepare your fruit properly for baking. While it may be tempting to chop your fruit roughly into larger pieces, cutting it into smaller pieces will prevent it from sinking to the bottom and sticking. You can also coat your fruit pieces in flour or cocoa powder (where appropriate) to prevent them from sinking in your batter.

Avoid extra moisture. If you are using a juicy fruit like peaches, make sure to pat them dry before adding them in. This will prevent your batter from being too wet and becoming sticky or tough once baked.

Use fruit as a garnish. Saving a few slices of fruit for the top of a bread or cake will take your

baking with fruit

to the next level.

Get creative. Breads, cakes, and pies are simple ways to

bake with fruit

, but don't be afraid to try something completely new! From

fruit leather

to

homemade jams

, the possibilities are endless! If you're not ready to tackle making your own jam, check out

Sara's Jar Goods

for jams in every flavor!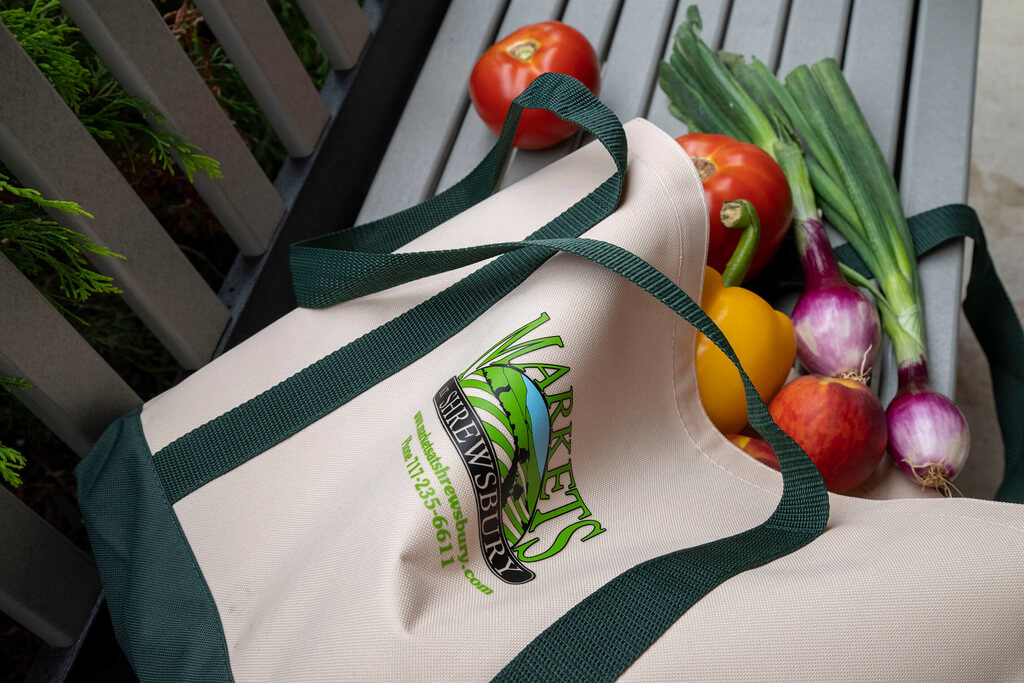 Explore Our Other Blogs
Entertaining & Holidays– Learn how to host perfect dinners and learn about Amish holiday traditions.
In The Kitchen – Explore how to make the most out of your Market's produce and food with recipes, tips & tricks, helpful guides.
Shopping At The Markets– Find helpful advice for shopping at a farmers market on anything from FAQs on shopping in bulk or secrets to choosing the best produce.
Fruits in Season
in Winter
While winter may not be your first thought when it comes to fruit, Pennsylvania boasts some unique winter fruits. Clementines are a popular citrus fruit sold country-wide that are grown right here in PA. Here are some other seasonal fruits to try this winter:
Apples

Clementines

Dates

Grapefruit

Kiwi

Oranges

Passionfruit

Pears

Pomegranates

Red Bananas

Tangerines
Spring
Seasonal Fruits
As winter thaws, many of us turn away from soups and chilis and turn toward fresh spring salads and lighter meals. These spring seasonal fruits are great cooked as well as on their own as a snack or side:
Apricots

Honeydew Melons

Limes

Mango

Oranges

Pineapple

Rhubarb

Strawberries

Tomatoes
What Fruit is in Season in Summer?
Summer is the time of year we associate mostly with fresh fruit — and for good reason! There is a huge variety of seasonal fruit available to us locally in the summer months. See how many of these summer fruits you can try raw, baked, or cooked:
Apricots

Blackberries

Blackcurrants

Cantaloupes

Cherries

Grapefruit

Honeydew Melons

Limes

Nectarines

Passionfruit

Peaches

Plums

Pears

Raspberries

Sugar Plums

Strawberries

Watermelon
Fruits in Season
in Autumn
While there are fewer seasonal fruits in the fall, there are a wide variety of species that are available. Check out our list below for varieties of apples, pears, and more!
Apples

Macintosh

Red Delicious

Jonagold

Ida Red

Gala

Fuji

Braeburn

Granny Smith

Pink Lady

Concord Grapes

Cranberries

Pears

Anjou

Bartlett

Keiffer

Magness

Moonglow

Tomatoes
How Many In-Season Fruits Can You Try?
Print out our checklist and see how many fruits in season you can try this year. Your body, your wallet, and your farming community will thank you!